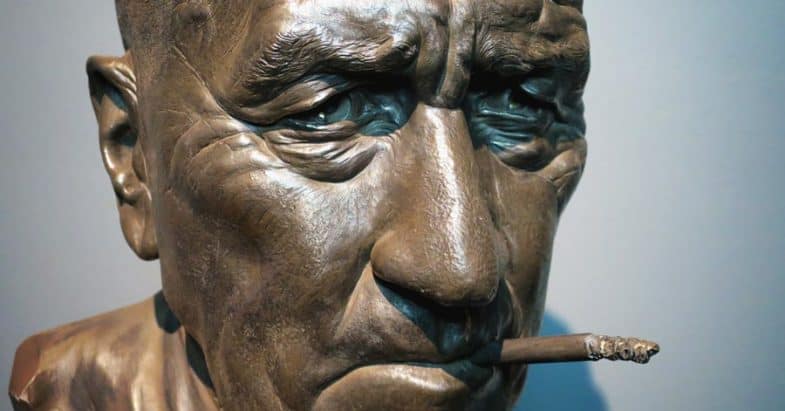 It's David Lynch's 70th birthday today. About time someone gave that hardworking Renaissance man a statue!
Carl Lyon, a Los Angeles-based professional special makeup effects artist who worked on well-known shows such as Dexter, Grimm, and Modern Family, recently dedicated his personal time to sculpting a life-size bust of one of his heroes. "I fell in love with David Lynch films and Twin Peaks in 1995 when I was a freshmen in high school and have been in love ever since," the artist tells Welcome to Twin Peaks.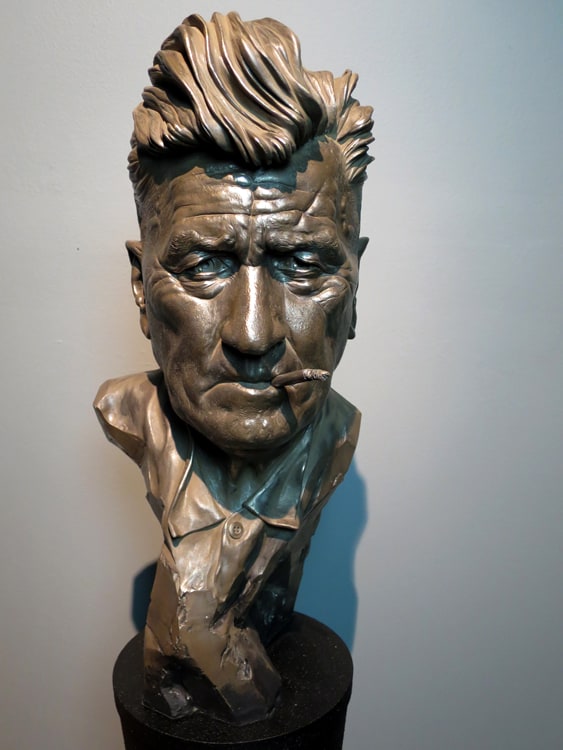 Cast in a hard resin with faux bronze finish, the tribute is based on present-day David Lynch, exhibiting what the director himself describes as "pretty much [his] worst vice."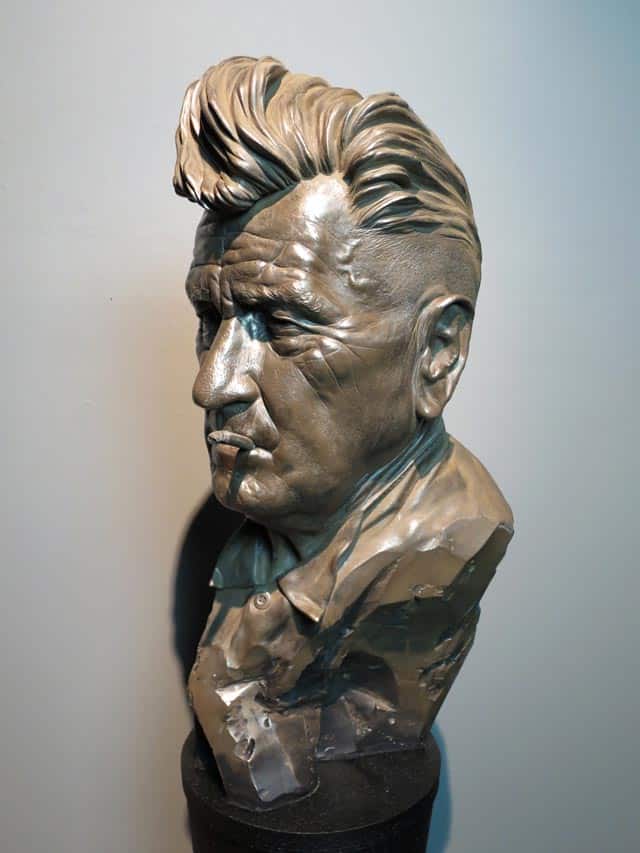 The bust is on display until February 6, 2016 at Copro Gallery in Santa Monica, CA, for the CONJOINED 666 exhibition curated by Chet Zar.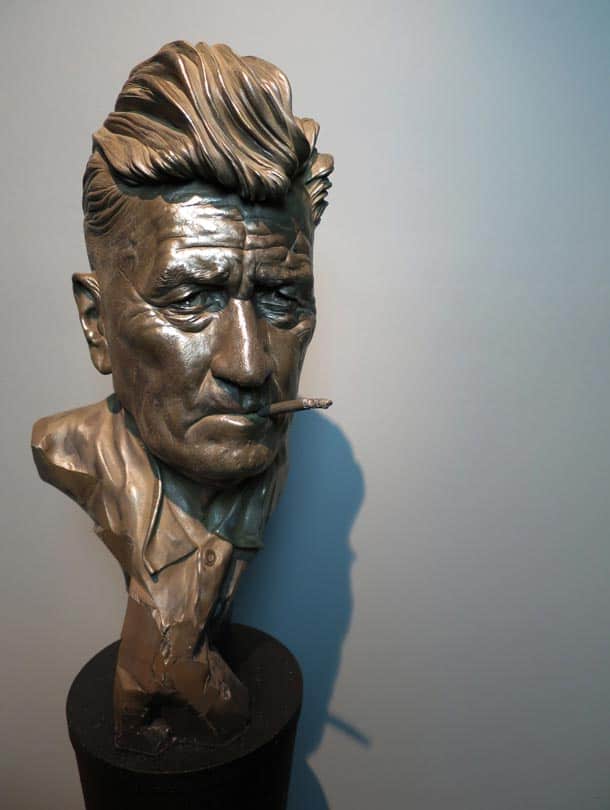 Want David Lynch to greet the visitors in your hallway? The one-of-a-kind bust will set you back $6,000. Maybe the city of North Bend, WA, should consider acquiring?
The making of…