It is still sinking in, the news that Catherine E. Coulson sadly passed away last month. Today, on her birthday, let's go back to the origin story of The Log Lady as remembered by David Lynch and Catherine herself.
Welcome to Twin Peaks has joined forces with History of Cool to make a documentary about Catherine E. Coulson, but we need the help of ALL TWIN PEAKS FANS to actually make it happen! David Lynch approved the project and sat down with us for an intimate 1-hour interview about the origins of the Log Lady, but also to share previously unheard stories about his best friend, Catherine. Please spread the word and, if you can, support I Know Catherine, The Log Lady on Kickstarter.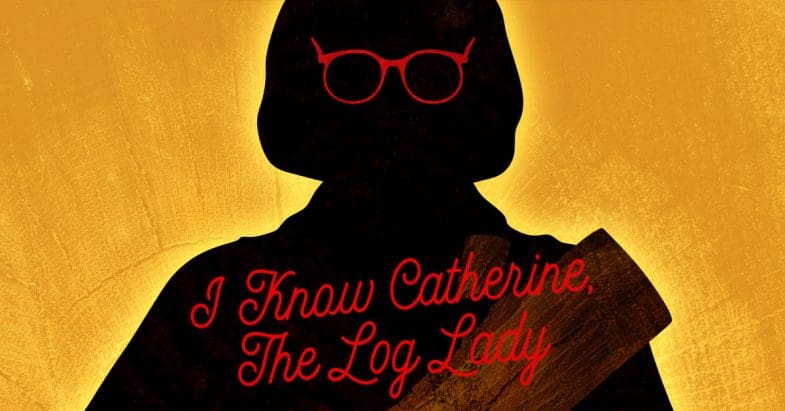 David Lynch: [Catherine Coulson] was one of a six-member crew that helped me for 4 to 5 years, pretty much every day. During the making of Eraserhead, an idea came and this idea was a woman with a log.
Catherine Coulson: We were shooting late at night on Eraserhead; we always shot at night at the stables of the Doheny Mansion where the American Film Institute was housed in Beverly Hills. I would wear my glasses late at night when we were working and [David Lynch] was always very fond of wood because his father was a research botanist for the US Forest Service. So we're shooting that scene where they're making pencil erasers —I think that's when it happened— but somehow we started talking about a TV show. David thought about doing a miniseries and among film students at the time that wasn't the really cool thing to do, but he was interested in that format.
David Lynch: And the show was gonna be called I'll Test My Log with Every Branch of Knowledge. And the idea was that Catherine would go with the log to various experts; a dentist, a doctor, a physicist. And they would talk only to the log and we would learn information as an audience.
Catherine Coulson: He said I would be a girl who would carry a log with her; it would be Ponderosa Pine because that's what his dad did his thesis on. She would carry the log from expert to expert, and that expert would talk about the wood and we would then learn about the wood and learn about what those people did. So the idea was, for example, I would go to a dentist, and he'd clip a little blue towel on the log and the dentist would probe the rings and talk about dentistry as well as the wood. There would be a different expert every week and that was the idea for the series. It was one of those ideas that he floated in the middle of the night. Once in a while, we would revisit the idea.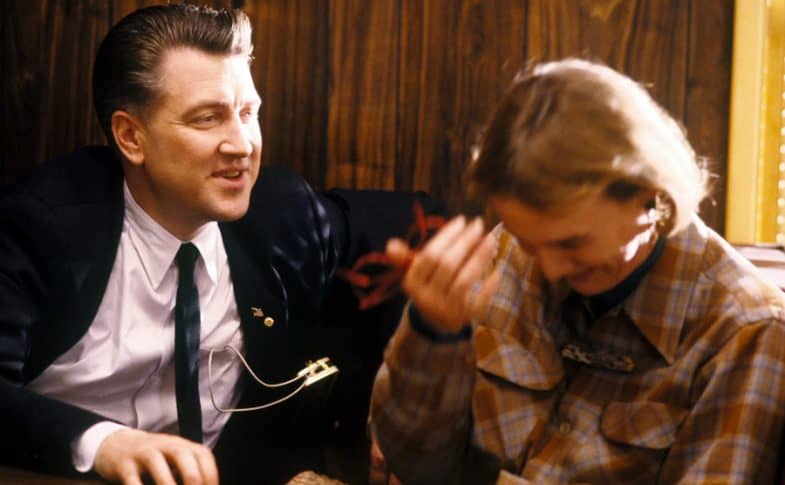 David Lynch: I pitched that idea one time to somebody, but that was the last time. The idea died, as it should have. But when we were working on the pilot of Twin Peaks, the idea resurfaced in a different form. I didn't know quite how it would go, but I knew that I wanted Catherine to fly up to Seattle from Los Angeles and work that light switch in that auditorium holding a log.
Catherine Coulson: David called me up and said, "Are you ready to do the Log Girl for this pilot?" and I said, "Yeah, I'd really like to. It would be fun but I don't think she's a Log Girl anymore!" [laughs]. I got flown up there to Snoqualmie and got the clothes we talked about —the plaid skirt and the logging boots— and he put me in the pilot flipping that light switch.
David Lynch: And she did that. And out of that was born the whole thing.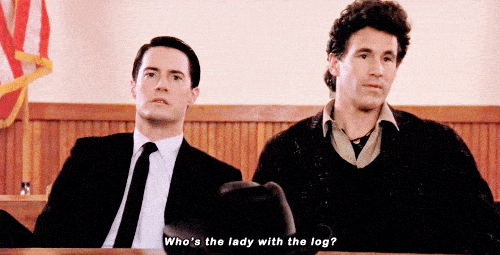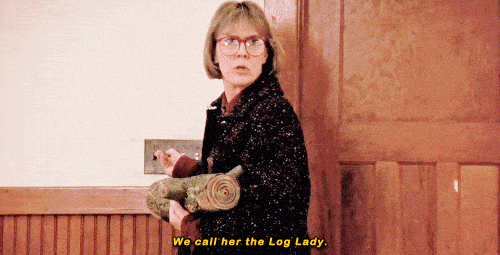 Catherine Coulson: I think that character was well received so they just kept writing in places for the Log Lady to appear. We made up a lot of the backstory for her, and figured out a lot about her husband and the fire, and put a picture on the mantle of her husband and the story grew and David and Mark kept writing and the rest is history!
Sources: David Lynch Foundation Television and Reflections, An Oral History Of Twin Peaks by Brad Dukes.
David Lynch on The Log Lady