"Breaking Bad was a great show. Really great show." —David Lynch
Although Vulture drew some apt comparisons, Twin Peaks and Breaking Bad are two original TV shows that couldn't be more different. Sure, they share directors Tim Hunter and Tricia Brock on some episodes, but it's really only because David Lynch expressed his admiration for Breaking Bad (and possibly Mark Frost too?) that I wanted to share a collection of fan art and mashups uniting both universes.
Personally, it took me until the 3rd season to get hooked. What are your thoughts on Vince Gilligan's critically acclaimed drama? Feel free to share.
Also check out the mashups of Twin Peaks and True Detective, another one of Lynch's favorite recent television shows.
Have You Seen This Man: Heisenberg
Just couldn't resist.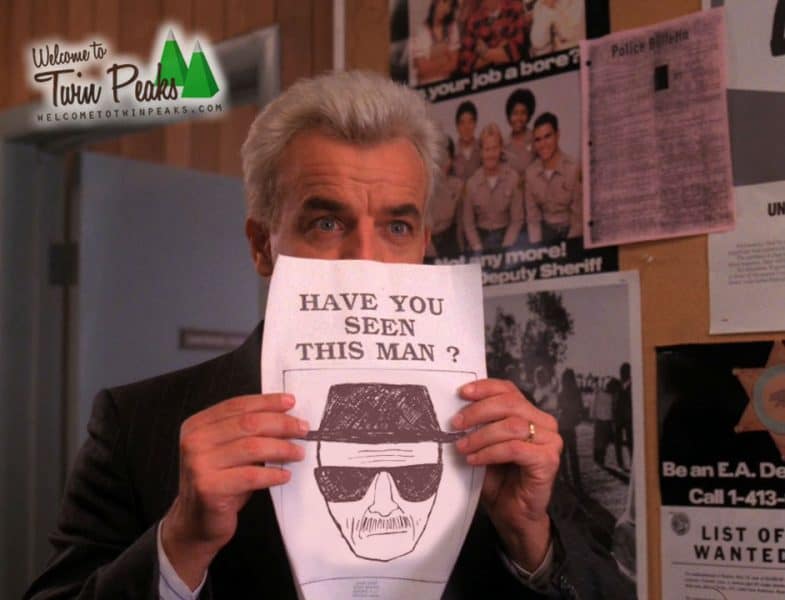 Walter White & Dale Cooper: "Say My Name"
The edit that had to happen. Yes, Coop actually said that.
Breaking Peaks: Let's Rock Cook
By Dave Brixey.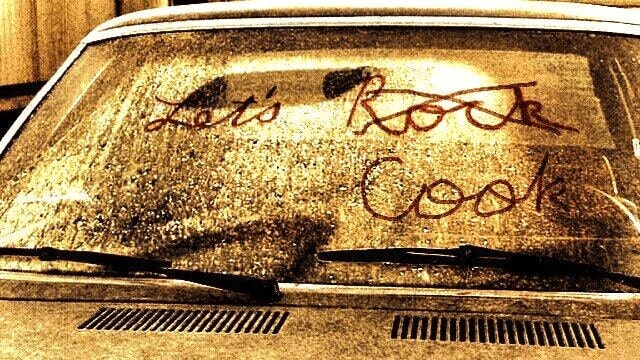 Bad Lynch Men
Don Draper and Walter White are followed by Killer BOB in his comic style illustration made by Nodnod after binge watching Mad Men, Twin Peaks and Breaking Bad.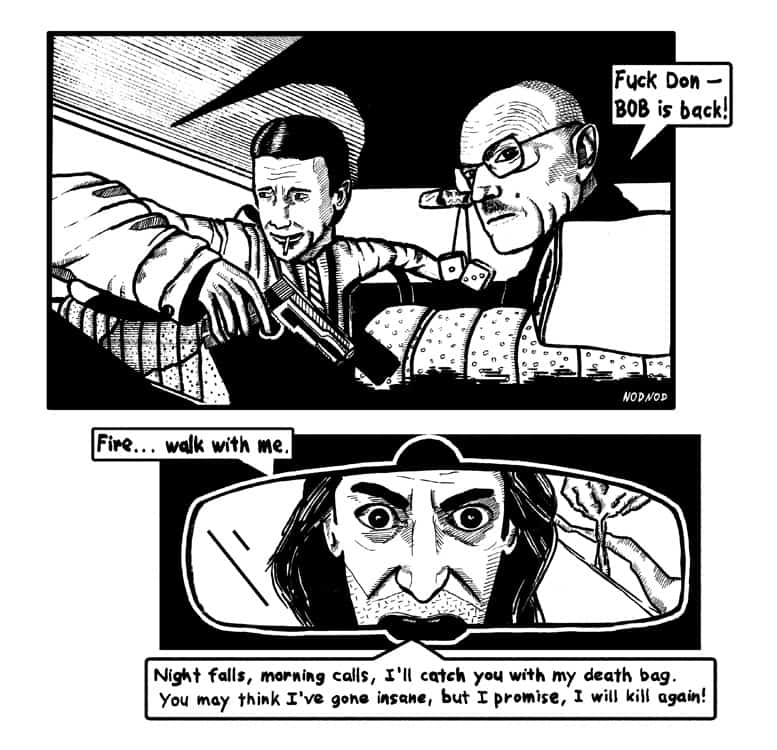 Breaking Bad With The Twin Peaks Soundtrack
No. But then again, interesting.
BONUS: Breaking Bad's Coffee Appreciation Moment ("Why the hell are we making meth?")