Since 2011, Justin Cozens has been covering the walls of Toronto bar Unlovable with impressive chalk murals. "They give me beer, I pick the themes," the artist tells us, and his latest theme is right up our alley. Justin's most recent chalk pastel action resulted in this 42 by 84 inches Twin Peaks mural (that's 3.5 by 7 feet, or more than 1 by 2 meters), something he wanted to do for a while.
Click the photo for a larger version
The Twin Peaks chalk mural portrays 20 of the show's most memorable characters, including Dale Cooper, the Giant and the Man from Another Place, the Log Lady, Audrey Horne, Killer BOB and Nadine Hurley. It will be up for another month or two but much to my surprise, the bar has not planned any Twin Peaks themed events. If you're nearby Unlovable on 1415 Dundas St W in Toronto in the near future, go check this massive piece out.
Here's a photo from early August when it was still a work in progress.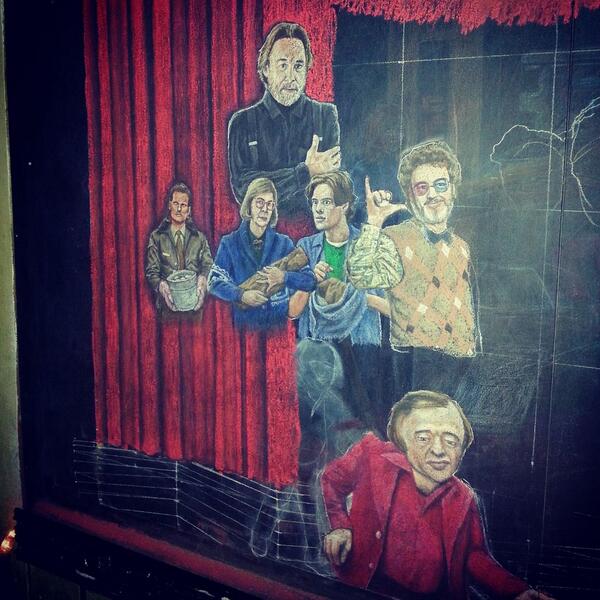 A side view to give you some idea of the size.
More photos, close-ups and a video of the mural courtesy of Richard Rhymes and shot at the mural's farewell party on November 25.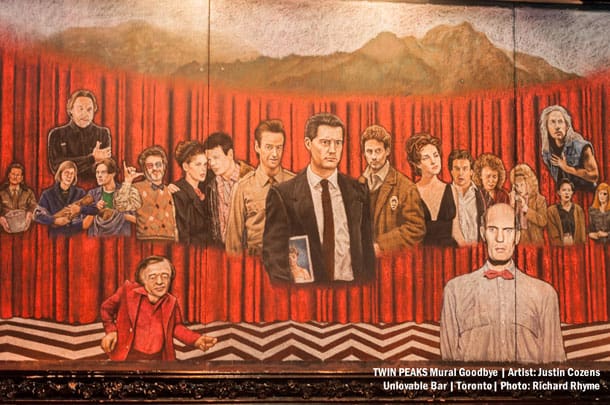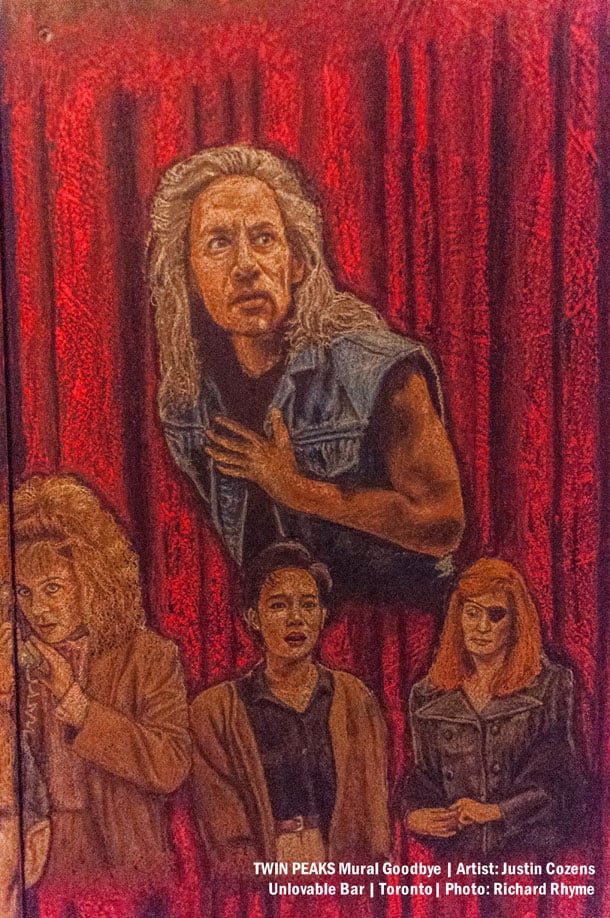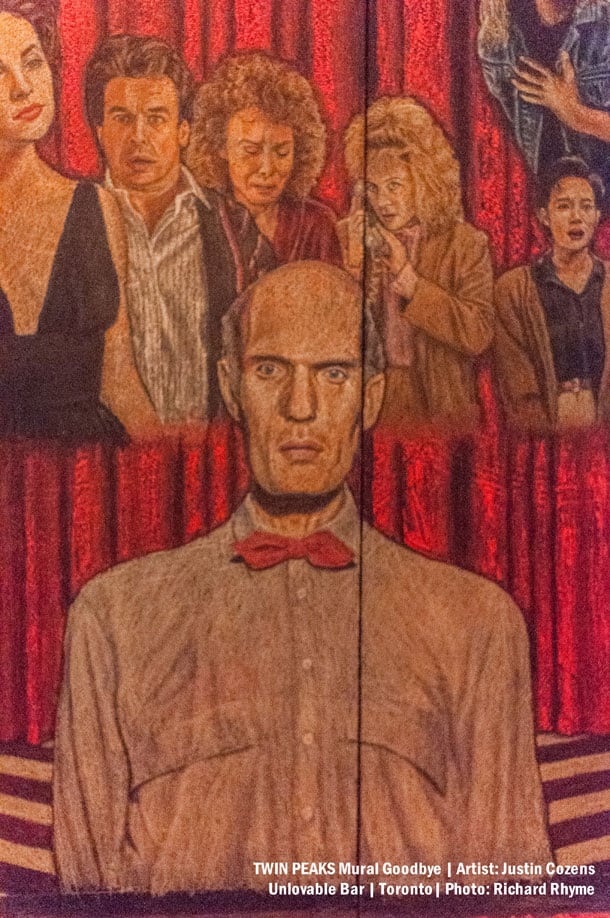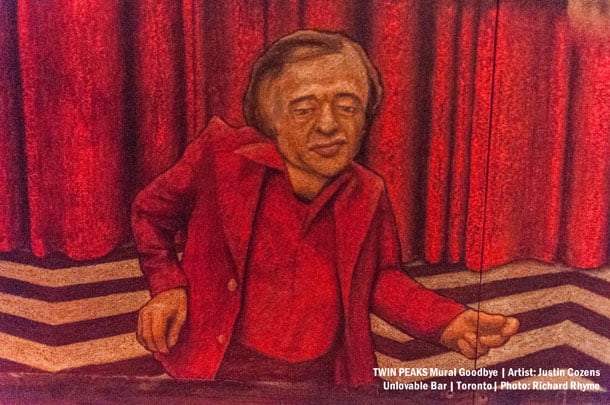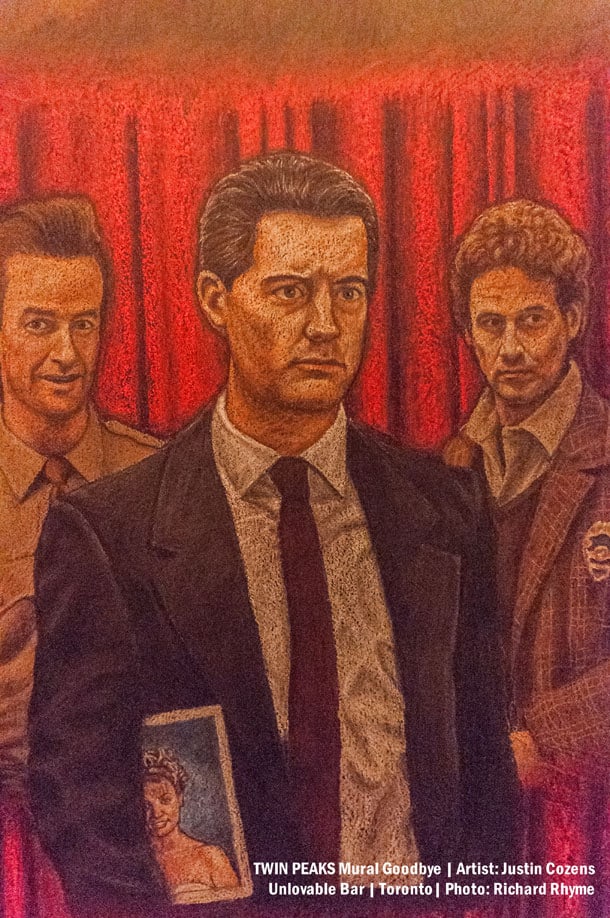 Here are some of Justin's previous murals, all worth checking out.
Star Trek: The Next Generation

Murray's (Bill Muray meets Edward Hopper's Nighthawks)

X-Men

The Warriors

Ghostbusters