You have to write down every thrilling idea instantly, otherwise it's lost.
—David Lynch
And where better to write your ideas down than on a #DavidLynchDoodle notepad, created by Welcome to Twin Peaks to scribble down your ideas, or doodle David Lynch's phenomenal hairdo? The physical version is not available for purchase, but the online doodle pad is always there at DavidLynchDoodle.com.
A+ website. #DavidLynchDoodle https://t.co/Fi9JuFyB3Z
"Ideas are, uhhhhhhh, you know, kinda the best thing going" pic.twitter.com/i6l3Kwu6t1

— Ryan H. Walsh (@JahHills) January 20, 2016
On his birthday, David Lynch himself has a gift for one of you: an autographed copy of the 10th anniversary edition of his book, Catching the Big Fish (Amazon).
For a chance to win this book, start doodling at DavidLynchDoodle.com and share your best creations on Twitter, Facebook and Instagram with the #DavidLynch and #DavidLynchDoodle tags. You can try to figure out what's going on in (or on) David Lynch's head, or just let your own imagination run wild.
Entries are accepted from around the world and until midnight on January 25, 2017. The winner of the signed copy will be randomly picked from the most creative submissions. One runner-up will receive a very limited edition paper #DavidLynchDoodle pad.
Best of luck catching the big fish!
UPDATE: And the winners are…
A big thanks to everyone who submitted a #DavidLynchDoodle. Ten finalists were picked out of dozens of entries, out of which five winners were randomly chosen. Let's start with the big one…
Winner of "Catching the Big Fish" autographed by author David Lynch
Yes, that's a doodle, alright. Sarah Jane beautifully captures what could actually be David Lynch's train of thought, including references only seasoned David Lynch fans will understand.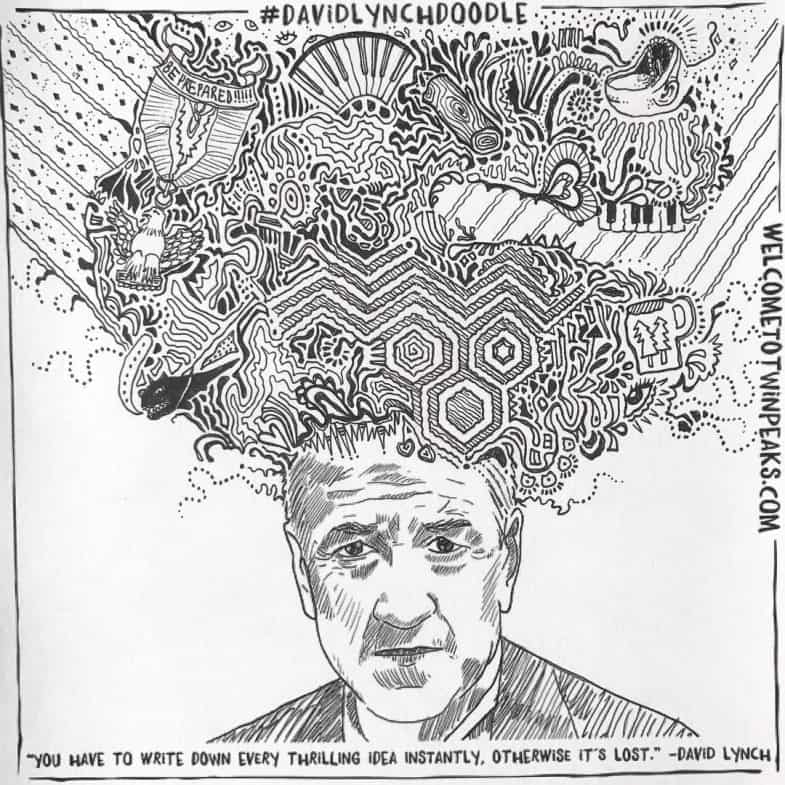 Winners of the sold out David Lynch Doodle notepads
…plus some Directed by David Lynch stickers!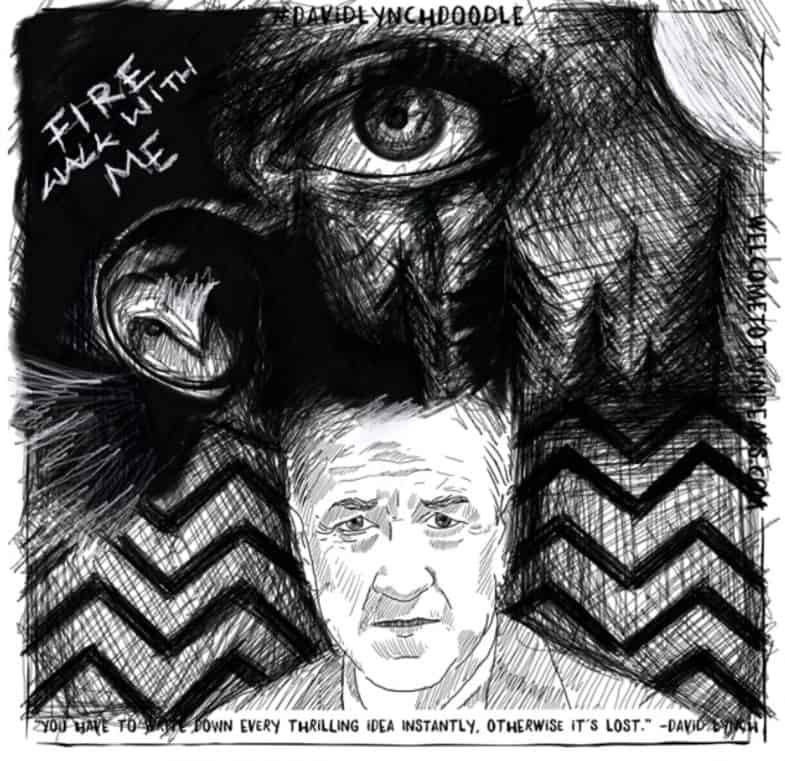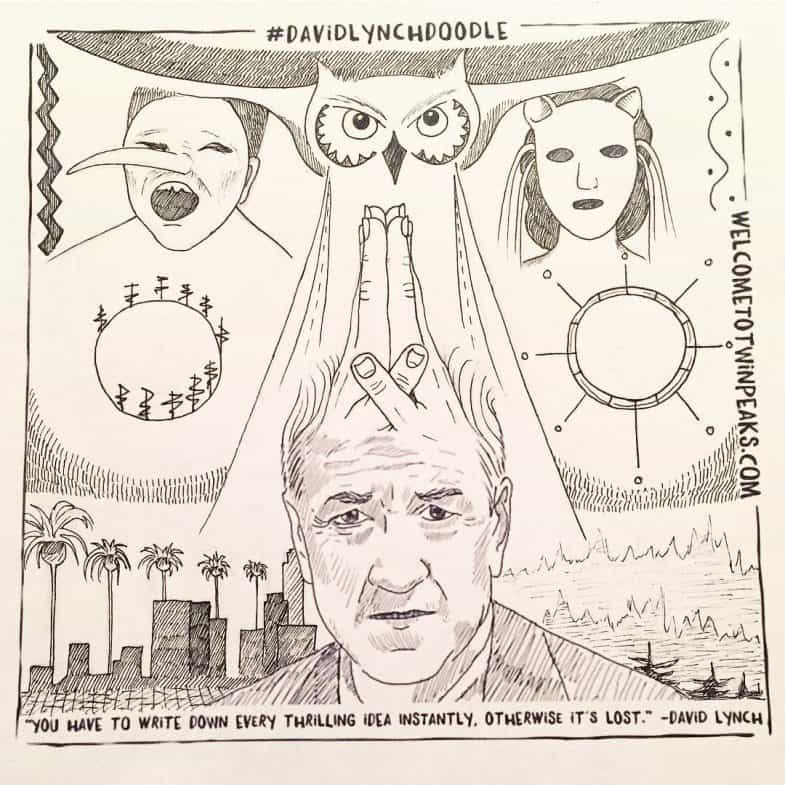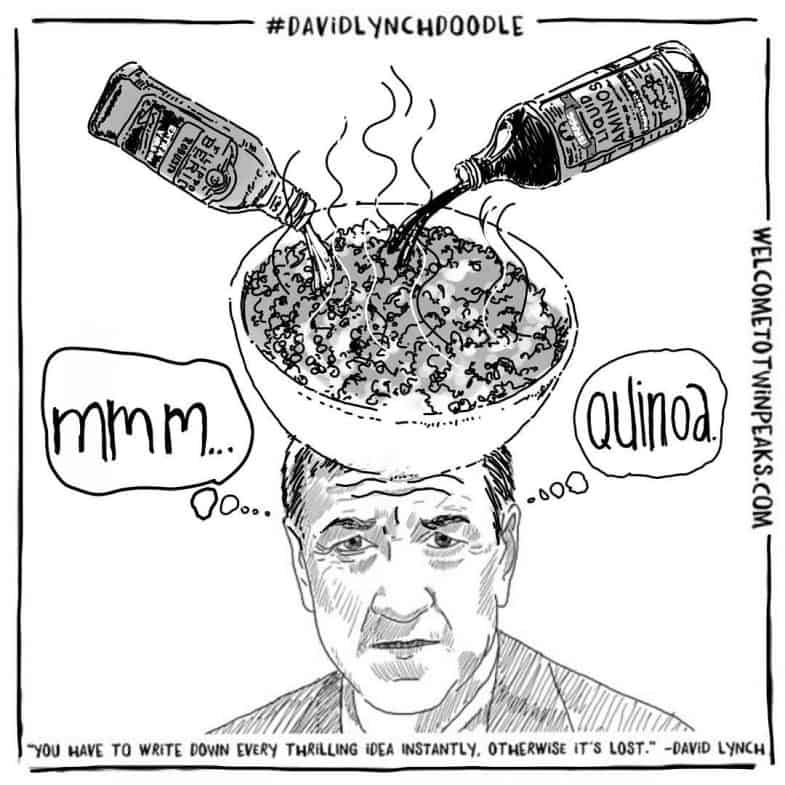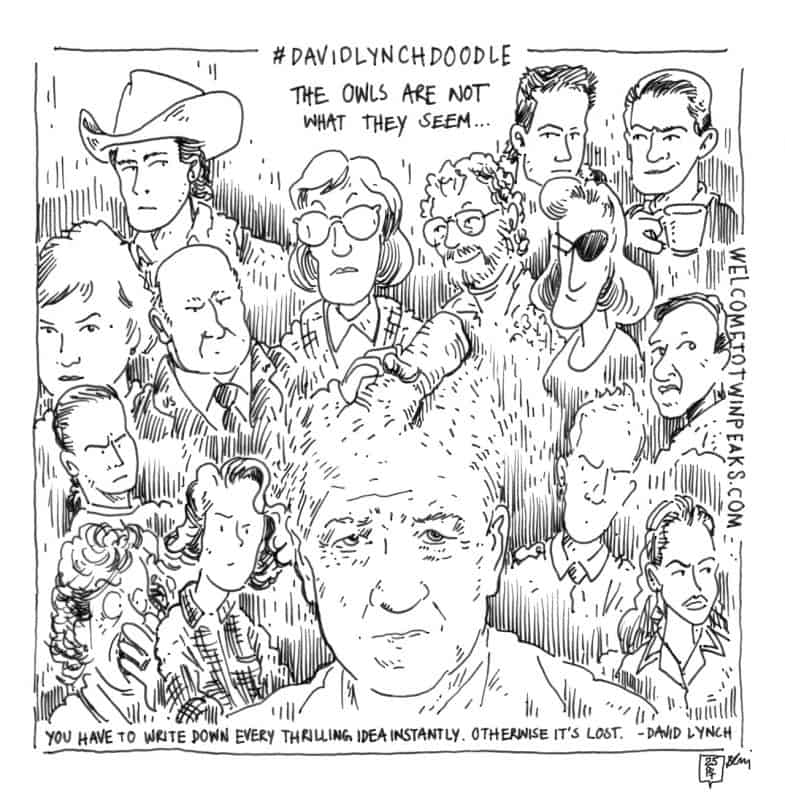 Congratulations to the winners! Please get in touch if you haven't been contacted yet.
To conclude, a few more David Lynch doodles…