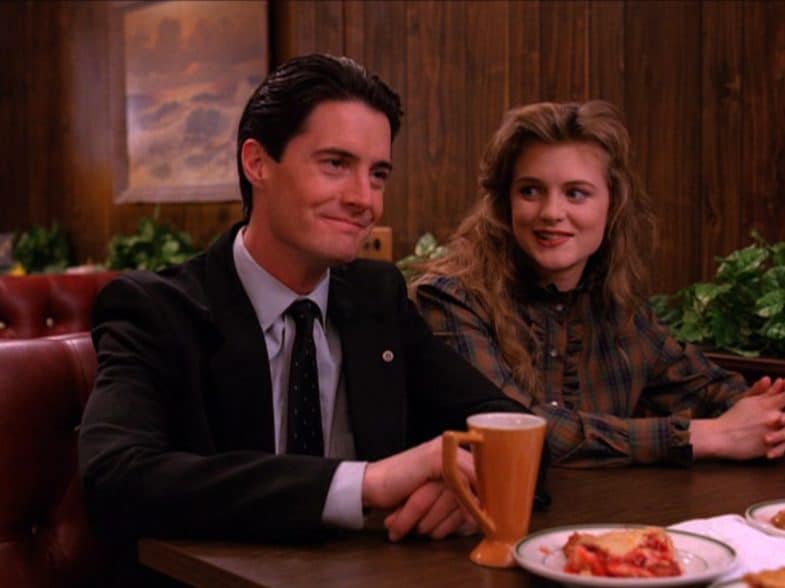 How's Annie?
Don't worry. No spoilers.
Twenty-five years later, Annie Blackburn could be alive and well (and recast), or the exact opposite of that. Or maybe she mysteriously disappeared? Witness Protection Program? Back in the convent?
Chances are we'll find out in either Mark Frost's upcoming book, or in the new episodes of Twin Peaks. But it looks like we won't see Heather Graham reprising the role of Dale Cooper's girlfriend.
Heather appeared as one of two guests on the January 14th episode of Watch What Happens Live. During its After Show segment, a viewer called in to ask her if she'll return to Twin Peaks in 2017. "That's so funny. A lot of people have been asking me about that," the actress responded. "I'm really excited to watch [the new Twin Peaks]. I'm not on it, no. No. I wish!"
It needs noting that she could be misleading the viewers in case she —like many other people involved (or not)— has signed an NDA. Or maybe she hasn't received "the call" yet. Nothing is ever what it seems, but if you take her spontaneous response at face value, she's not involved.
[bctt tweet=""I'm really excited to watch the new Twin Peaks. I'm not on it, no. I wish!" —Heather Graham #WWHL" via="no"]
Heather then added that she was a huge fan of the original Twin Peaks and had a crush on Kyle MacLachlan before she got cast: "I was super crushing on him and then I got to play his love interest, so that was really fun!"
Watch What Happens: Live – After Show with Heather Graham & Brooke Shields
Skip to 5:45 for Heather's response.
Hat tip to Steve!