Here's something that will make you go "WOW BOB WOW!"
With Holorama, director Jeff Desom (who once created arguably the best timelapse ever) and modelmaker Oli Pesch paid tribute to five memorable movie (and television) scenes by recreating the actors as holograms inside striking dioramas. Their first prototype, which took about two months to develop and build, is based on Dale Cooper's dream, the groundbreaking Twin Peaks scene where The Man From Another Place dances across the Red Room's chevron floor.
The result, as you can watch in the video below, is pure magic.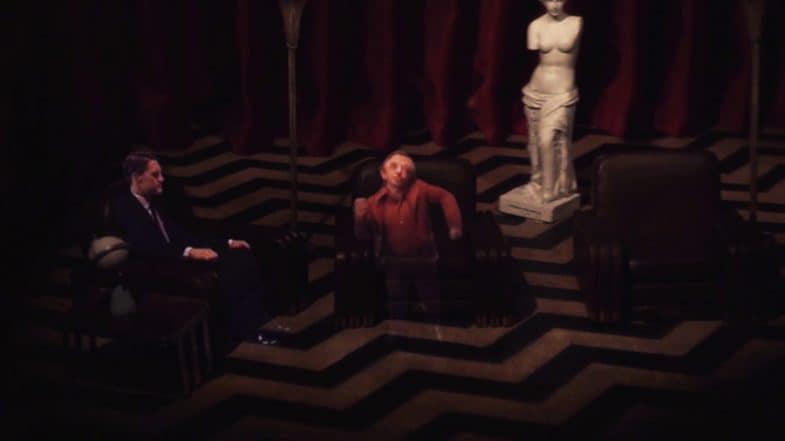 Holorama: An Optical Theatre
Inspired by the great tradition of optical theatres, Holorama brings several iconic scenes from the history of cinema back to life. From Twin Peaks to Apocalypse Now, from E.T. to The Big Lebowski via Jason and the Argonauts, Holorama gives these famous scenes a third dimension using a simple holographic process based on a semi-transparent screen, mixing the image of an extremely faithfully built model with the characters extracted from the original scene. A new perspective and a tribute to cinema, accessible to all.