Showtime acknowledges #TwinPeaksDay for the very first time with two official Twin Peaks posters confirming the importance of Dale Cooper, Laura Palmer and trees in the upcoming 18-part (not 18-hour) series premiering on May 21st! Last week, the network revealed teaser videos with the same characters.
UPDATE: The goldish Laura Palmer and Dale Cooper posters below are now for sale! Note that these prints do not include the premiere date, May 21.There's a mug now too.
UPDATE (3/9/2017): There's a Laura Palmer mug now too!

It Is Happening Again – Official Twin Peaks Poster: Laura Palmer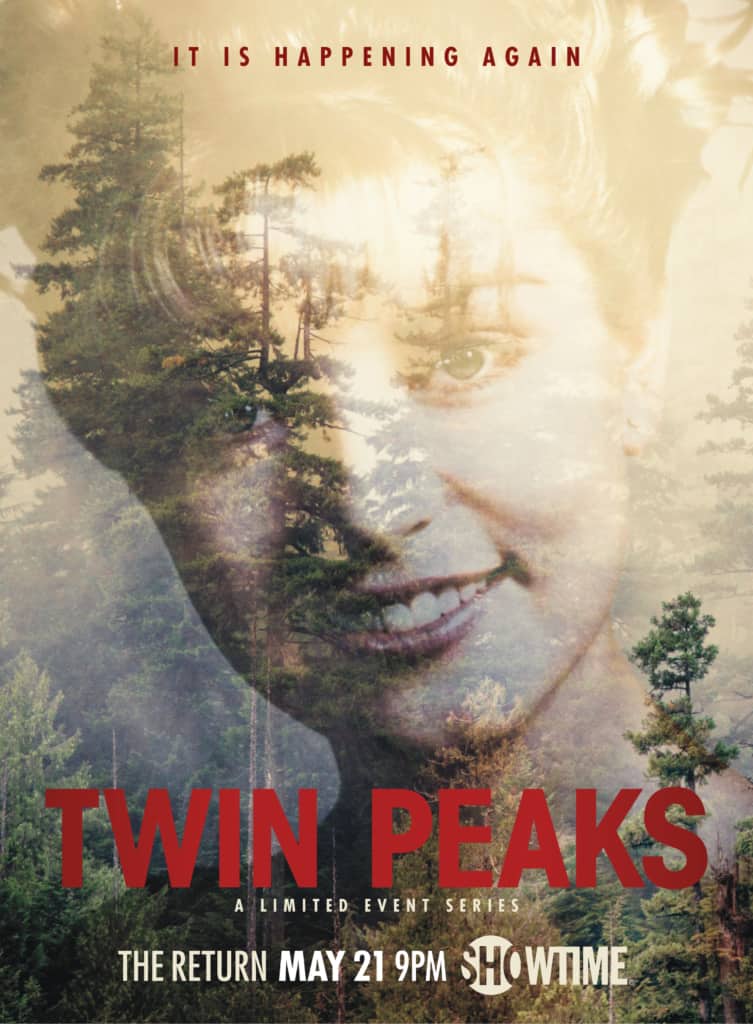 It Is Happening Again – Official Twin Peaks Poster: Dale Cooper