Of course, the Twin Peaks Sheriff's Department has "Donut Disturb" signs. And now we all want (not need) want one.
In Part 3 of Twin Peaks: The Return, we see Hawk hanging one up on the door of the conference room before diving into the Laura Palmer case files with Lucy and Andy.  Here's a simple recreation of that prop. It's not one and the same, but good enough for now.
Download, print and cut the free PDF file and stick the sign onto your door when you're about to watch the new Twin Peaks. Don't forget to share photos in the comments, or tag them with #TwinPeaks on Instagram.
UPDATE: Showtime now has a poster-size version (18″ x 24″) of the official prop available for sale. (Sold out!)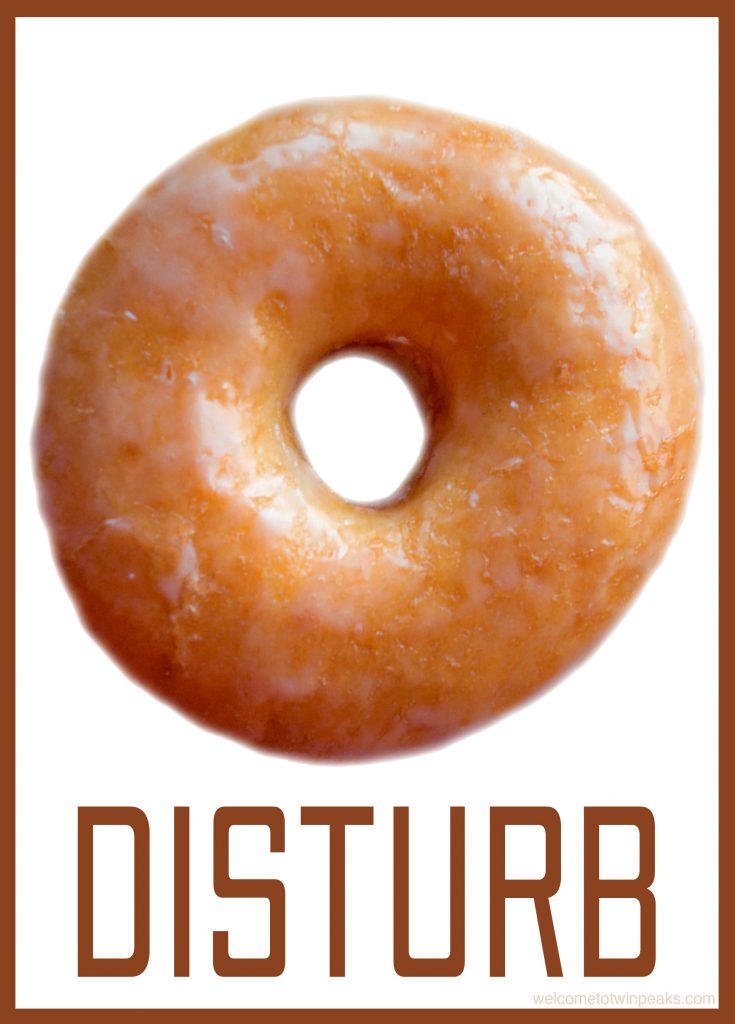 Showtime's official "Donut Disturb" sign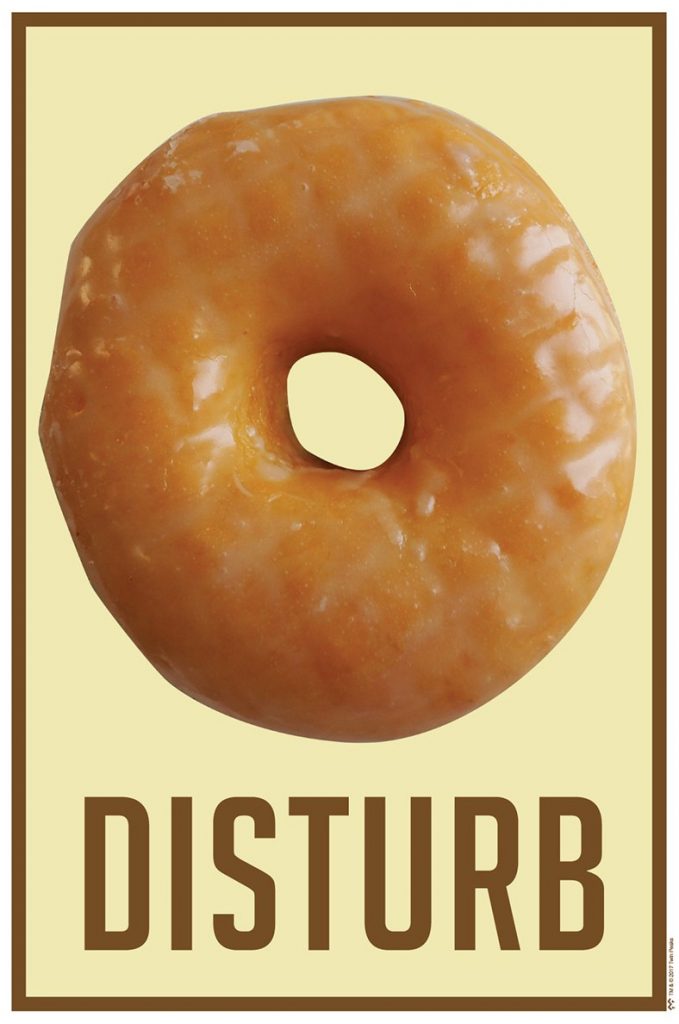 UPDATE: Over 3,000 downloads so far! Here are some of the signs out in the wild…
https://www.instagram.com/p/BUuY75xhouU/
https://www.instagram.com/p/BUuIvY6l1aH/
https://www.instagram.com/p/BUtddXjhsJh/