Fellas, we missed something in Twin Peaks: The Return Part 7.
Too busy deciphering the airplane windows code —without success so far— we missed a similar code hidden in the Lynch/Frost Productions bumper at the very end. Here's what the usual ident looks like since 1990 (you'll have to imagine the electrical sizzling sound).
https://giphy.com/gifs/116B8epvJSl2zC
And here's a slowed down version of the stop-motion animation appearing right after the end credits of Part 7, as first noticed by Johnny Walker.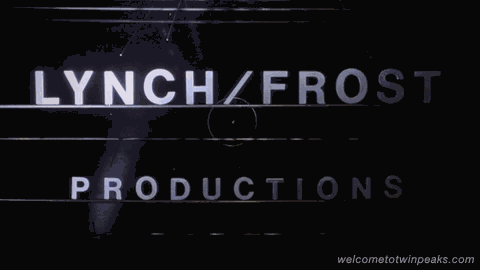 Notice how the spaces within the letters R and O in "Frost," and the P, R, O, D, and O in "productions" are sometimes filled with white, similar to the masking of the airplane windows.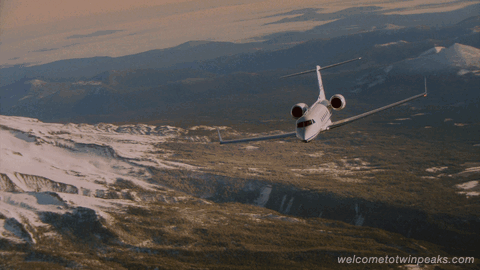 Here's a quick transcription of the pattern in the Lynch/Frost Productions outro:
O, PR, O, ROO, O, PRO, R, D, R, OD, PR, PRO, PRO, RO, PROD, D, R, ROD, O, PR, RO, ROO, PR, O, RO, RO, D, PR, PR, RO, PROD, D, O
UPDATE: Seven letters are used, so we can also sequence it like this:
0100000, 0011000, 0100000, 1100001, 0100000, 0011100, 10000000, 0000010, 1000000, and so on…
Even stranger is that the modified bumper also appears after Part 9 in the on-demand version on NowTV (Sky Atlantic) but not in Showtime's version.
Are David Lynch and Mark Frost trolling Twin Peaks fans? Or will any of you cryptanalysts out there be able to decode their message? Please report back with your findings!