Despite not being the most sensational hour of the new series, Twin Peaks: The Return Part 12 ("Let's rock!") offered plenty of GIF-worthy material and quotes. Here's a recap in 22 animated GIFs featuring Sarah Palmer, Gordon Cole and, of course, Audrey Horne!
Gordon Cole scanning the room with his red device
"Ignore this strange man." —Albert Rosenfield
"I'm in!" —Tammy Preston
Diane emerges from red curtains
"Let's rock!" —Diane Evans
French woman applying lipstick.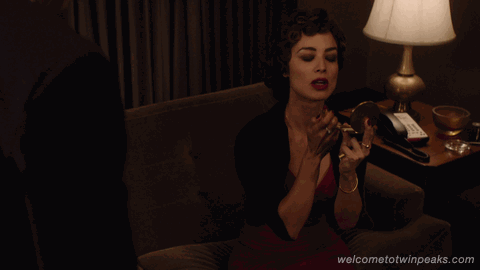 "Call you at the bar!" —Gordon Cole
Gordon Cole's turnip joke
"What do we know that we haven't asked her about?" —Gordon Cole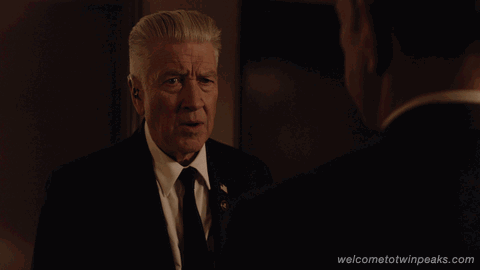 "We'll figure it out." —Gordon Cole
"Sometimes I really worry about you." —Gordon Cole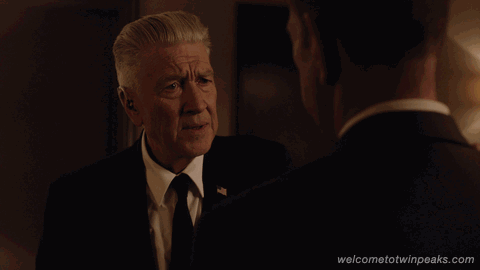 Sonny Jim and Cooper playing catch
"I loved that bike." —Ben Horne
"Were you here when they first came?" —Sarah Palmer
"And men are coming." —Sarah Palmer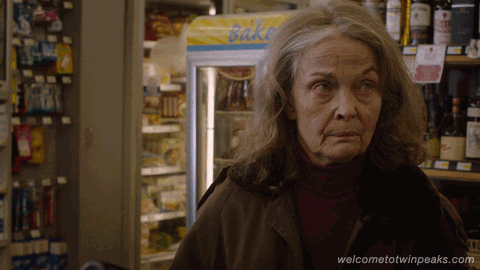 The fan
"It's a goddamn bad story, isn't it, Hawk?" —Sarah Palmer
"Keep your blood, Kriscol." —Carl Rodd
"It's working for me, Dr. Amp." —Nadine Hurley
"What f*cking crystal ball are you looking into?" —Audrey Horne
"YOU HAVE NO BALLS." —Audrey Horne
"Whoopee." —Natalie
"Only two GIFs of Bérénice Marlohe?" you ask? OK, here's a bonus one.
BONUS: French woman sniffing wine
BONUS: Chantal eating Cheesy Poofs