About two weeks ago, Welcome to Twin Peaks had its biggest traffic spike yet since its launch in January. Visitors poured in via Kotaku, Metafilter, Joystiq, and the like, sometimes up to 70 people simultaneously browsing this blog. What ignited the sudden buzz was a gameinformer.com post by Matt Helgeson about Black Lodge 2600, the video game based on the final episode of Twin Peaks. Since Friday the 23rd of September, more than 17,000 people have stopped by to read our original report from back in June, nearly 4,000 of you have Liked it on Facebook, and it was tweeted about at least a thousand times. We asked the brains behind the retro action game, Jak Locke, for comments.
JAK LOCKE: I didn't notice any of the attention until I got online Sunday morning and noticed how ridiculously slow my site uploads were going. I checked the statistics and it was pretty shocking to see the hit count growing by a dozen every minute, and even more shocking to see where all these people were coming from. Like, "That thing? That already had its run months ago with the Twin Peaks site!"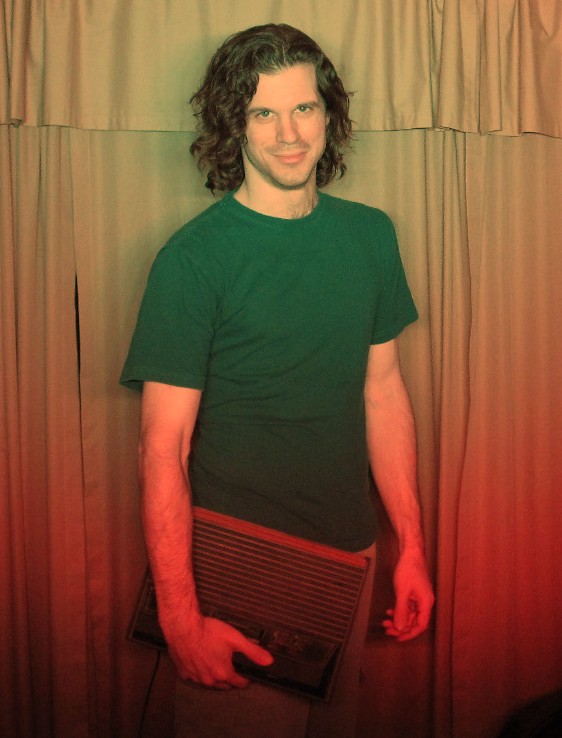 Seeing screenshots of the game and my name on these sites has been very surreal to me. That horse that shows up before the Game Over segment, I remember plotting every pixel of it after a show one night at 4 in the morning just for fun, and here it is staring at me from gameinformer.com. Crazy.
WELCOME TO TWIN PEAKS: What were the reactions like?
JL: Most of the coverage has been extremely positive which was really awesome to see. I noticed a few reviewers and commenters pointing out -some rather angrily, which struck me as odd!- how the game isn't authentic to the Atari 2600's limitations, which is so true that I acknowledged that on the back of the manual; to be fair though, I never read manuals myself so it'd be hypocritical of me to blame them for missing that. So for the record, yes, the game is actually closer to something you'd find on the Atari 8-bit computer line or the NES.
WTTP: Any feedback out of the ordinary?
JL: My favorite thing to see out of all this was probably the video playthroughs that showed up on YouTube. It's a special kind of cool to watch someone play your game, especially when they surprise you. I was watching the 5000+ point run and at one point I'm all "Wow! You CAN get through that room without getting hit by a chair!"
Outside of the attention from the internet, I got contacted by a UK magazine that wanted a few quotes about the development of the game, which I was thrilled to give them. No nasty letters from David Lynch & Co. thus far.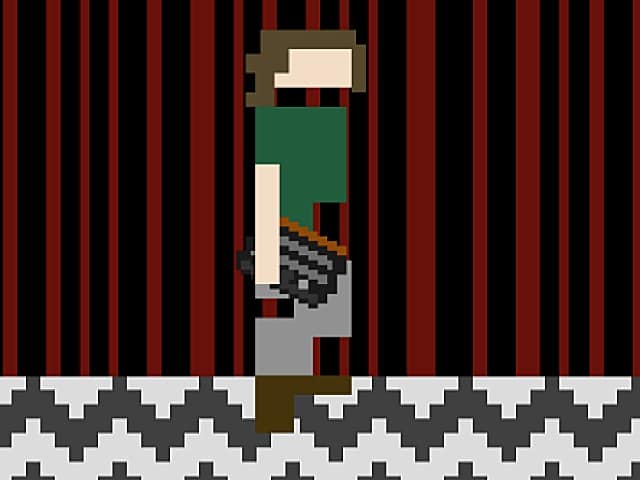 WTTP: May I ask how many hours you spent on making Black Lodge 2600?
JL: I've always been into programming since I was very young but have never had much time to devote to it beyond spare time hobbyism. To answer your questions: too many hours to count, haha. I started at the beginning of June and finished it three weeks later. The Mac port took an extra week. Granted, I did it all in spare time between shows and recording -I'm an entertainer for a living- but nearly every second of that spare time was pretty much focused around getting the game done.
WTTP: Seeing the immense popularity of your creation, I bet I'm not the only one wanting to know if you're planning any updates to the game, or a sequel even?
JL: I don't have any plans to make a sequel and if I do any updates to it at all, it will probably just be to add more rooms to the random rotation. Super Challenge Black Lodge or something ridiculous.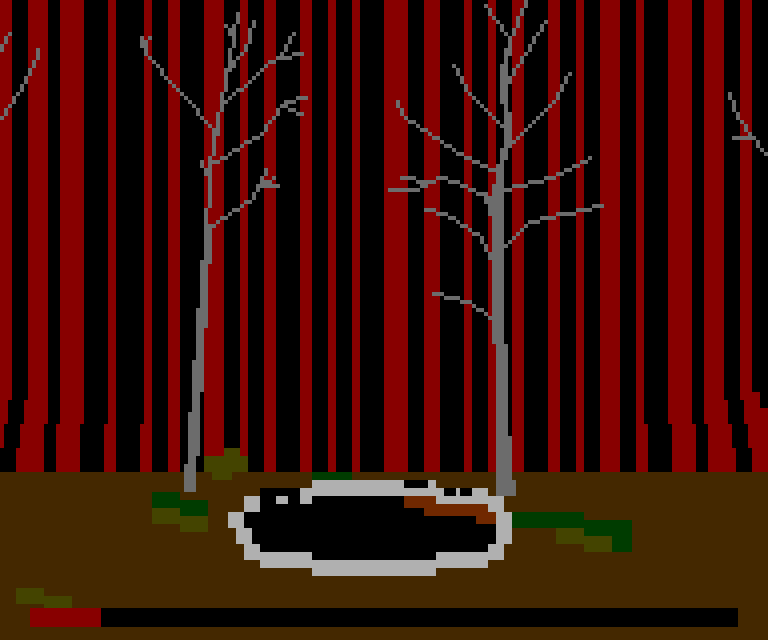 WTTP: What about different games?
JL: I've got a number of QBasic atrocities I made as a teenager and quite a few incomplete projects that I pick up and abandon regularly every few months. I've got a shooter, a puzzle game, and a game that seeks to betray its audience at every turn, all in various states of progress at the moment, but I've been so busy with everything else I do lately that I haven't had time to get to them at all. We need to have 36 hour days, that's the problem.
Having finished one now, it's a bit less of an overwhelming prospect to me to work on all the other ridiculous ideas I've got for games, so maybe I'll get something else out before too much time passes. And if I don't, we'll always have the Black Lodge.
WTTP: And thank you very much for that. I'm very glad it got the attention from the gaming community it deserved. And I'd like to wish you all the best with all your projects, both in music and programming.
JL: It sure was a lot of fun just to see a lot of people enjoy this crazy thing I made, as well as really educational to get an inside look at how quickly information spreads. Thanks very much to Another One's Treasure for breaking the story in June, and Welcome to Twin Peaks for spreading it to the point that all these other sites could find out about it months later.
WTTP: You're most welcome!
You can keep track of Jak Locke's projects via his website.