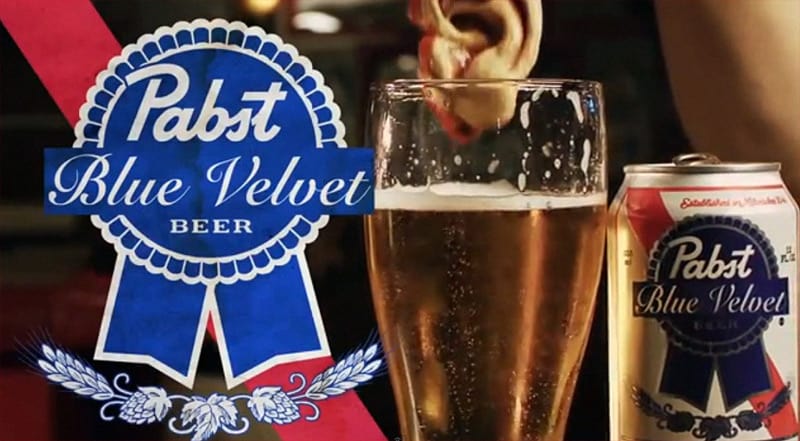 Frank Booth: What kind of beer do you like?
Jeffrey Beaumont: Heineken.
Frank Booth: [shouting] Heineken? F* that shit! Pabst Blue Ribbon!
Formed in the Spring of 2004, Secret Pants is Philadelphia's oldest continuously active sketch comedy troupe. They recently shot this splendid homage to David Lynch disguised as a commercial for Pabst Blue Ribbon, or rather Pabst Blue Velvet.
Can you identify all 10 David Lynch references? Put your findings in the comments.
As some of you may remember, this is not the first Pabst Blue Ribbon X Blue Velvet mashup: