Can I dedicate a post to one animated GIF?
If that animated GIF loops "Directed by David Lynch" opening credits, I sure can!
I promise, this is the awesomest GIF you'll see today: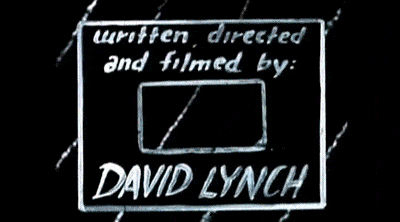 Can you identify all the television shows and movies these credits were taken from, in the right order? Hint: there are 14 screens, so most of his works have been included.
Oh, and have you seen the Directed by David Lynch t-shirt?