This whole world's wild at heart and weird on top.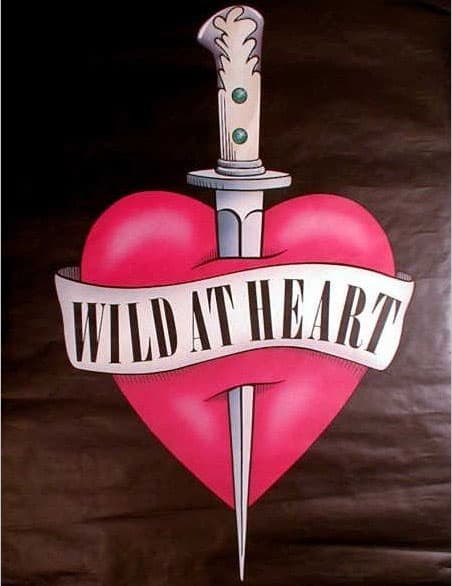 Sailors and Lulas in New York, listen up! The monthly The Pink Room burlesque night at the Parkside Lounge is going Wild At Heart on Wednesday, May 25th 2011.
The Pink Room is now celebrating Wild At Heart, David Lynch's sexy, twisted (1990, Palme d'Or winning) film with performances by some of New York City's most talented burlesque performers. Kicking the evening off with Franny's FLICKS, a cinema-themed burlesque show hosted by The Pink Room's producer, Franny Fluffer, the night will lead into Wild At Heart-inspired performances. This show is sure to be a departure from previous David Lynch Burlesque nights with Wild At Heart's rebellious themes and rock 'n' roll soundtrack. This is a one-time performance – not to be missed – So get your snakeskin jackets and join us for a rockin' good time!
Nasty Canasta, "The Girl with the 44D Brain" will host and is joined by a long list of performers: Anja Keister, Boots LaMae, Creamy Stevens, Fem Appeal, Fleur De Lys, Franny Fluffer Nutter, Gemini Rising, and Lefty Lucy. Foxy Vermouth and Satanica will go-go dance the night away. You can watch the original movie on the screens in the Parkside's front lounge while sipping on one of the special cocktails tailored for the occasion (I'll have a Bobby Peru, please!) And after the burlesque, you can stay and participate in a special David Lynch trivia round.
Tickets are just $10 in advance ($15 at the door). Secure yours here and arrive at 317 East Houston Street before 8pm for Franny's FLICKS.
» Join The Pink Room group on Facebook for the latest.