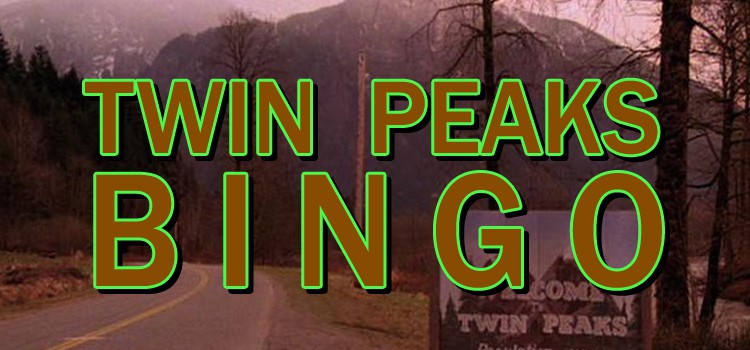 Videology in Williamsburg (Brooklyn, NY) is kicking off their weekly Twin Peaks Bingo night soon. The audience will receive bingo cards with characters, motifs and catch phrases, and will be able to score free drinks or maybe the grand prize: a whole cherry pie from Pies 'n' Thighs.
UPDATE #1 (October 2013): Videology's Twin Peaks Bingo starts all over again on October 16th 2013 at 8:30 PM. Every Wednesday through December 4. Free!
UPDATE #2 (September 2014): Videology's Twin Peaks Bingo returns on October 15th 2014, every Wednesday at 8:30 PM. Free!
Videology has been a neighborhood video rental store for the past 9 years, but has recently transformed into a cafe with an adjoining 50-seat screening room, where the bingo game will take place.
Game Night Presents: Twin Peaks Bingo
Dates: Check the Videology calendar for future dates.
Entry: Free
Venue: Videology, 308 Bedford Avenue #1 Brooklyn, NY 11211.