Does the world need another Twin Peaks Festival?
Sure it does!
This weekend, Kägelbanan in Stockholm, Sweden will be hosting the Twin Peaks Stockholm Festival 2012: a celebration of the 20th anniversary of Twin Peaks: Fire Walk With Me. Organizer Charlotte Prag managed to secure the attendance of two specials guests, Robert Engels and his wife Jill Rogoheske. Bob, as you know, co-wrote the prequel movie with David Lynch, and he also wrote and co-produced many of the TV episodes. Jill appeared in several episodes as Trudy, a waitress in The Great Northern Hotel. The couple attended this year's Twin Peaks Fest in North Bend, WA as well, and from what I heard, they have wonderful Twin Peaks stories to share.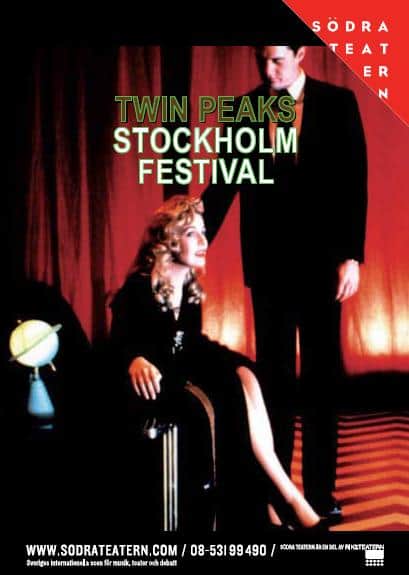 Here's the full schedule for the Twin Peaks Stockholm Festival 2012:
1:00-3:30 PM: Twin Peaks: Fire Walk With Me (movie screening)
4:00-6:00 PM: An Evening with Bob (seminar)
Robert 'Bob' Engels will give us the unique chance to hear about the making of the movie, his work together with David Lynch and his memories of Twin Peaks.
8:00 PM -1:00 AM: A Night In Twin Peaks (party)
Festival celebration with live music, the "Wow, Bob, Wow" Twin Peaks Group Art Exhibition, a look-a-like competition as well as Twin Peaks Jeopardy (prizes include coffee straight from Twede's Cafe), and last but not least our fantastic hostess Angela Wand and her sidekick Rebecca Westholm, who will guide us through our exciting night in Twin Peaks.
If you're lucky enough to attend the festival, please don't forget to share your photos, videos and thoughts with us!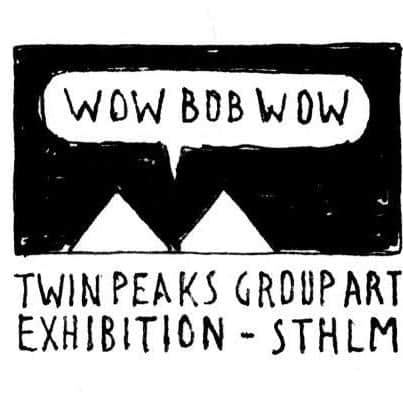 Date: Sunday, November 25th, starting at 1 PM
Dresscode: anything Twin Peaks
Venue: Kägelbanan, Stockholm, Sweden
Tickets: here.