Unfortunately, Jennifer Lynch had to cancel her attendance at the upcoming Twin Peaks Fest due to the premiere of her latest film, Chained (see trailer below) and her participation in a Q&A for Despite The Gods, both at the Fantasia Film Festival. The organization said she was very much looking forward to her visit, but understandably her professional duties come first.
On the other hand, the lovable Al Strobel just confirmed his participation! Al attended the very first Twin Peaks Fest back in 1992, and later reappeared at several fan-run editions. If you're going, expect to hear the hair-raising "Fire Walk With Me" speech live from the One-Armed Man himself!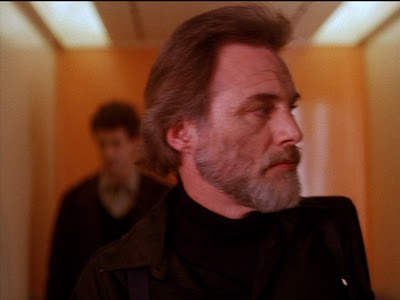 Remember that we're rewarding every fest-goer who sends in a shot of him/herself wearing one of our Twin Peaks t-shirts in front of a filming location, next to an actor/actress, or what have you. Read more about the photo mission here.