"I guess what I really want to see… You know, I want to see this next movie he's trying to make, which is mind-boggling."
—Jennifer Lynch on David Lynch's unspecified future film project.
Last Saturday, June 29th 2013, Cameron Cloutier virtually sat down with Jennifer Lynch for a 2-hour in-depth video interview and he asked the filmmaker all the right questions. About her own career, past and future movie, and about the relationship with both of her parents, as well as their projects.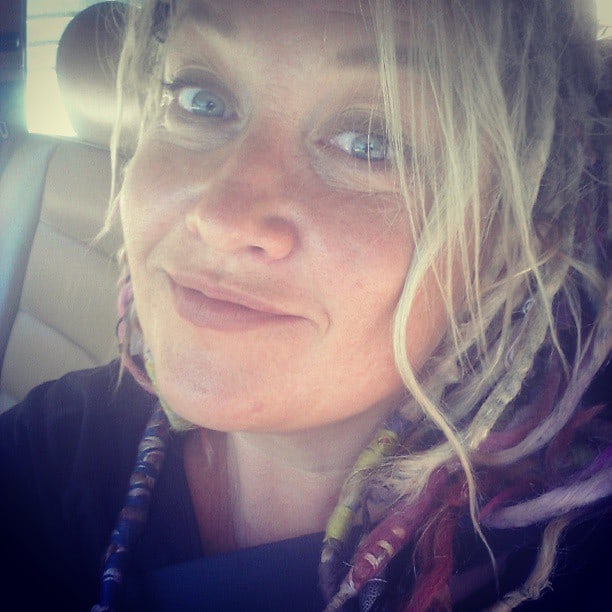 I highly encourage you to listen to the entire video below, because it gives you a good sense of the affable and lovely person Jen Lynch really is.
"I wanted to show Jennifer and her dad in a very human light," the interviewer tells Welcome to Twin Peaks. "Usually interviews with the Lynch family are from outsiders looking in and I wanted to establish with Jennifer that I already knew the standard questions she's been asked in the past so that I wouldn't waste her or the listener's time–so that we could get to the meat and potatoes of so much other things worth discussing," Cameron adds.
Before you're going "tl;dw" here are some key takeaways and quotes that should get you excited about the interview…
About David Lynch:
"What I know he wanted to do and didn't get to do was Hansel And Gretel and The Metamorphosis. I think David Lynch's Hansel & Gretel would've been one of the scariest f*** things you've ever seen. And David Lynch does Kafka would've been… you know. And The Metamorphosis has perhaps the best opening line of any book ever written, if you ask me."
—Jennifer Lynch on the aborted David Lynch movies she would've loved to see.
That's right: HANSEL AND GRETEL. I can almost imagine it. Almost.
And if you're curious about that opening line in Kafka's book, it goes: "One morning, when Gregor Samsa woke from troubled dreams, he found himself transformed in his bed into a horrible vermin. He lay on his armour-like back, and if he lifted his head a little he could see his brown belly, slightly domed and divided by arches into stiff sections. The bedding was hardly able to cover it and seemed ready to slide off any moment. His many legs, pitifully thin compared with the size of the rest of him, waved about helplessly as he looked." That's some serious dose of Lynch right there.
And unfortunately, there are now further details regarding the quote at the start of this post. But it does sound like David Lynch has recently fallen in love with an idea for a new movie!
About her childhood:
"There is darkness and there is light. And then there is evil. And this is evil." —David Lynch to his then 7-year-old daughter, when he discovered Jen was reading Helter Skelter. He then pitched the book across the yard.
"So Jenno, whaddya think?"
"Dad, that is definitely not a movie for kids."
—Conversation between a 10-year-old Jennifer Lynch and her dad right after an Eraserhead screening.
"Quite a while ago, Sheryl and I decided we should do the audio book. And I said: "And I'll be Bob's voice" and she said: "Oh my god, perfect!"
—Jennifer Lynch.
About Hisss and the "behind the scenes" documentary, Despite The Gods:
"You didn't go to India to make Hisss. You went to make Despite The Gods and you just didn't know it."
—Sherilyn Fenn to Jennifer Lynch after she saw the documentary.
Watch the video interview with Jennifer Lynch
https://www.youtube.com/watch?v=wzphLod9XN8
Check out Cameron's blog, Obnoxious and Anonymous, for more interesting film-related videos and interviews. And kudos to him for doing and sending me this fantastic interview.