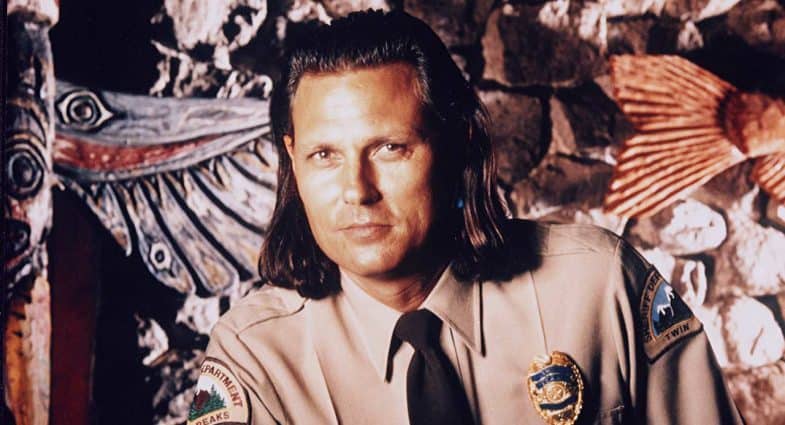 The Twin Peaks Fest crew has just announced that Michael Horse (Deputy Hawk) and Charlotte Stewart (Betty Briggs) will be joining Jennifer Lynch and Phoebe Augstine (Ronette Pulaski) as special guests at the 2012 edition of the fan-run festival in and around North Bend, WA!
Arguably the best deputy on the force, Tommy "The Hawk" Hill remains one of the most popular characters in Twin Peaks and, according to a quick poll on Facebook and Twitter, was sorely missed in the prequel movie. Betty Briggs, I mean, Charlotte Stewart is a regular VIP at the fest and is returning for the 12th time! Is that a record?
These are the official announcements that were just posted to the Twin Peaks Fest Facebook page:
We are pleased to announce that Michael Horse has accepted our invitation to join us for the 2012 Twin Peaks Festival! You should definitely remember Michael as badass yet serene Deputy Hawk. He's acted in numerous film and television projects, including the acclaimed Canadian series "North of 60". He has a deep love for art and is known for his jewelry, carvings, paintings, and ledger art, some of which has been exhibited at the Smithsonian Institute in Washington, D.C. He is looking forward to returning to the Festival!

We are pleased to announce that Charlotte Stewart has accepted our invitation to join us for the 2012 Twin Peaks Festival! Charlotte played the character of Betty Briggs, Bobby's mother and Major Briggs' wife. You've probably also seen her as Mary X in David Lynch's first full-length feature Eraserhead and in the cult classic Tremors as well as on the long-running hit television series Little House on the Prairie (hooray Miss Beadle!). This will be her 12th festival appearance, and as always she's looking forward to spending time with the fans in that beautiful Twin Peaks setting!
Hurry up and secure your ticket to the festival on August 3-5 2012, before prices go up.