One hour and 48 minutes of Twin Peaks talk with cast and crew? Yes, please!
Thanks to Humberto, we have full video access to the second Twin Peaks Q&A held on February 10th 2013 at the USC School of Cinematic Arts in Los Angeles as part of their Twin Peaks Series Retrospective. Guests of honor: Russ Tamblyn (Dr. Lawrence Jacoby), Mädchen Amick (Shelly Johnson), Dana Ashbrook (Bobby Briggs), Gary Hershberger (Mike Nelson), Charlotte Stewart (Betty Briggs), Bob Engels (co-producer and co-writer of Twin Peaks: Fire Walk With Me) & Jill Rogosheske Engels (Trudy Chelgren).
UPDATE: Here's the official video of this event, produced by Trojan Vision: part 3 and part 4.
Feel free to put your favorite quotes and facts in the comments!
And if you missed it, make sure you check out the first Twin Peaks Q&A with Mark Frost, Duwayne Dunham, Ron Garcia and Grace Zabriskie. Learn more about upcoming Q&As here.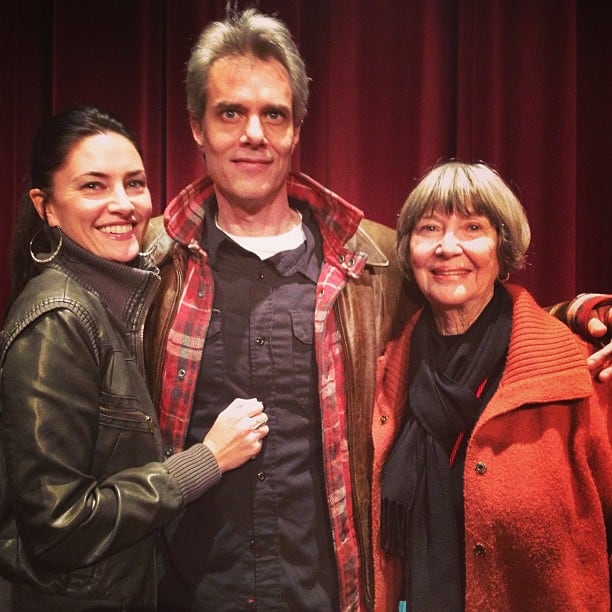 Mädchen Amick, Dana Ashbrook and Charlotte Stewart. Photo by Neelanjana Banerjee.