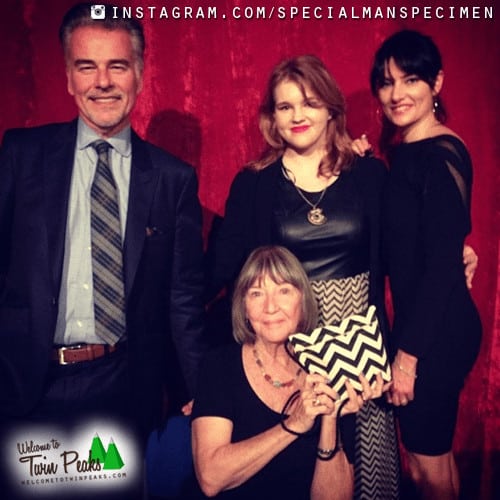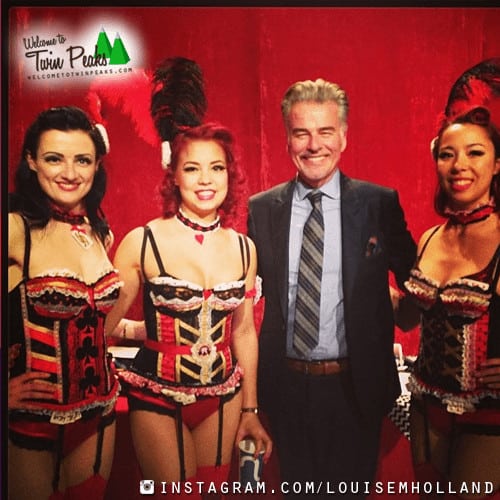 From the Twin Peaks UK Festival site:
The Twin Peaks UK Festival 2013 was, again, another riproaring sell out success! And we had a blast seeing so many old faces and meeting so many new ones! Our guests Madchen Amick, Charlotte Stewart and Ian Buchanan made the day extra special even joining in with the Tibetan Rock Throwing Contest and of course we all celebrated Madchens forthcoming birthday with a song!

Each year the festival keeps getting more special and we thank you for that, you wonderful Peakies! There will more news soon from us but until then, we'll see you in the trees…….

Hang loose Howies!
Luckily for the many of us that couldn't attend the sold-out 4th edition, an attendee recorded the one hour Q&A with special guests Mädchen Amick, Ian Buchanan and Charlotte Stewart. Thanks to djrodderz for sharing this footage with us!
BONUS: Kimmy Robertson's pre-recorded video greeting.