The Pink Room Burlesque starts 2012 in style with The Miss Twin Peaks Contest, "a pageant unlike any other." Your host on the night of January 28th will be Schaffer the Darklord, and trust me when I say his act as Special Agent Gordon Cole alone is worth the trip to New York City's Parkside Lounge. Not to miss either are the performances by Amelia Bareparts, Gemini Rising, Foxy Vermouth, Francine, Iris Explosion, Satanica, Victoria Privates and Doctor Flux PhD. Meanwhile, eat some donuts and try the Pink Room specialty cocktails served all night. But not too many… we all know how the first Miss Twin Peaks contest ended!
WIN A TICKET TO THE PINK ROOM PRESENTS: MISS TWIN PEAKS CONTEST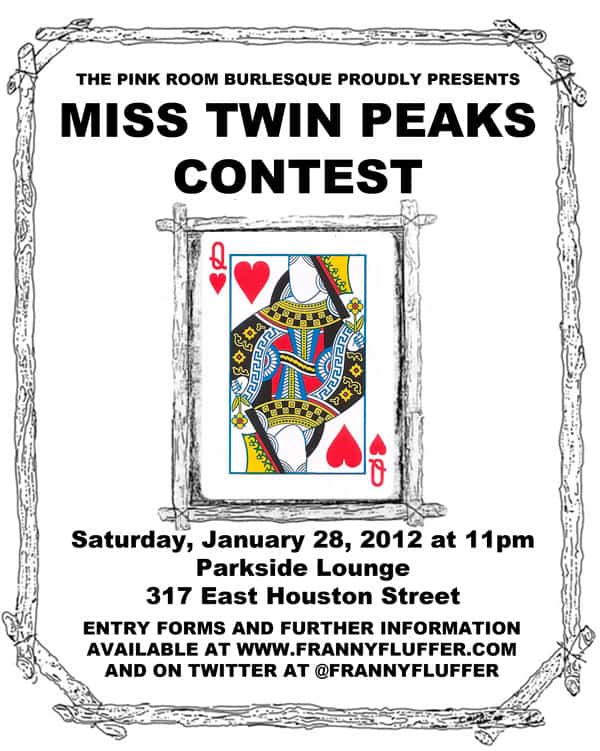 Date: January 28th, 2012 at 11pm.
Venue: Parkside Lounge, 317 East Houston Street, New York.
Tickets: Get $15 advanced tickets here or pay $20 at the door (+21 only). RSVP on Facebook.