It's time to play the music that is always in the air!
"
The Muppets
 and
Twin Peaks
are two of my pop culture favorites," 
Justin DeVine
 tells 
Welcome to Twin Peaks
. "And the idea of replacing
Laura Palmer
with
Miss Piggy
just came to me one day. That one drawing was pretty well received, so I decided to do more, and it's been really fun thinking about the various analogous relationships."
The Oakland, California based illustrator has so far created six watercolor and ink pen portraits of Twin Peaks Muppets, but stay tuned for more portraits from Justin in a few weeks.
UPDATE 2017: Uncle Deadly as the Woodsman!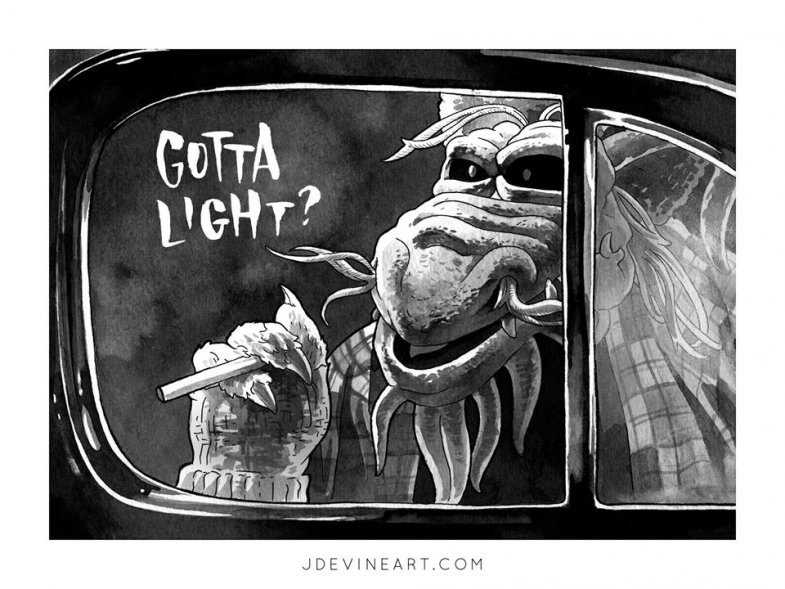 Who Killed Miss Piggy?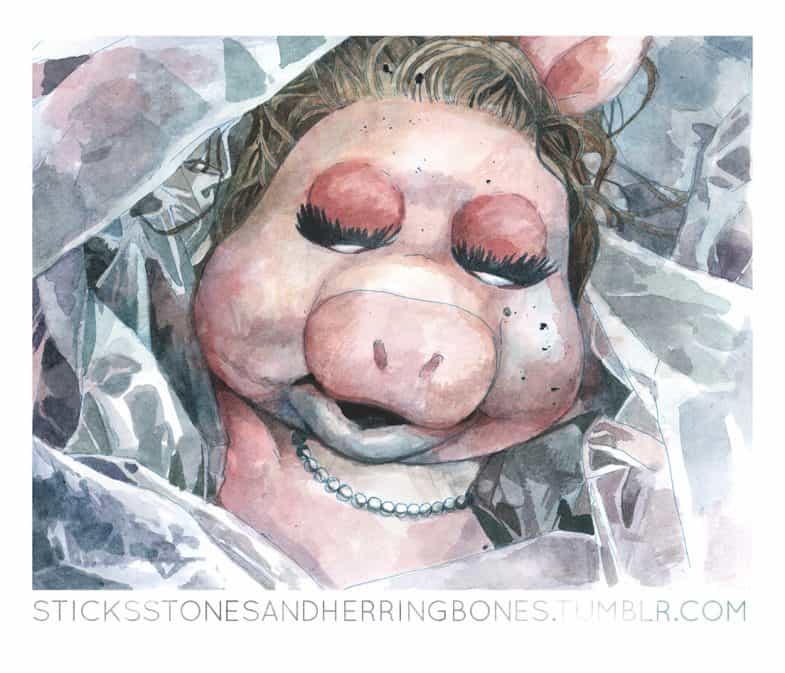 Cooper the Frog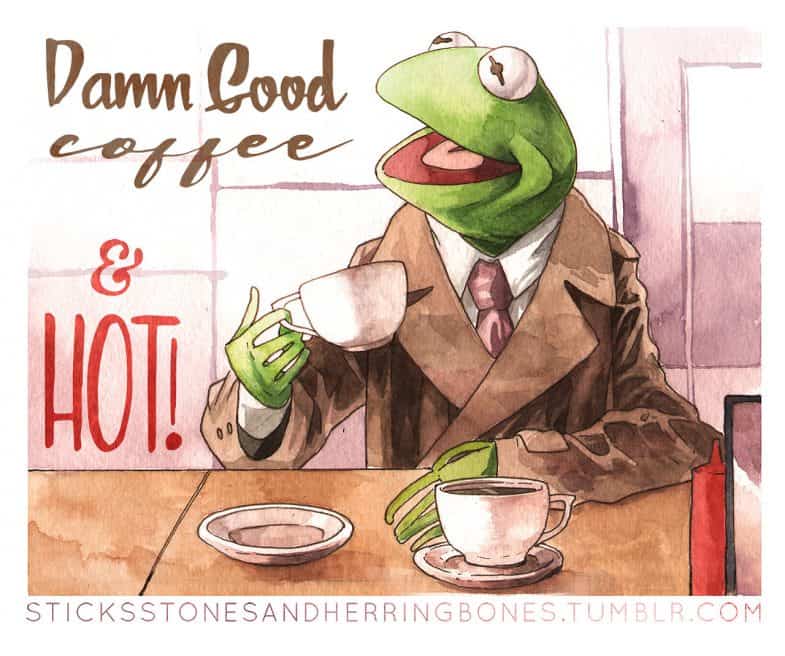 Log Fozzie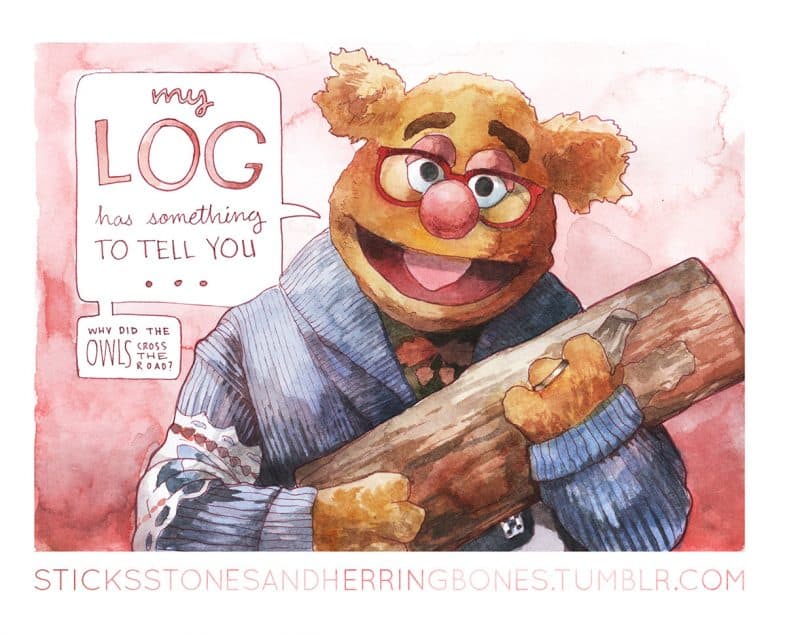 The Weirdo from Another Place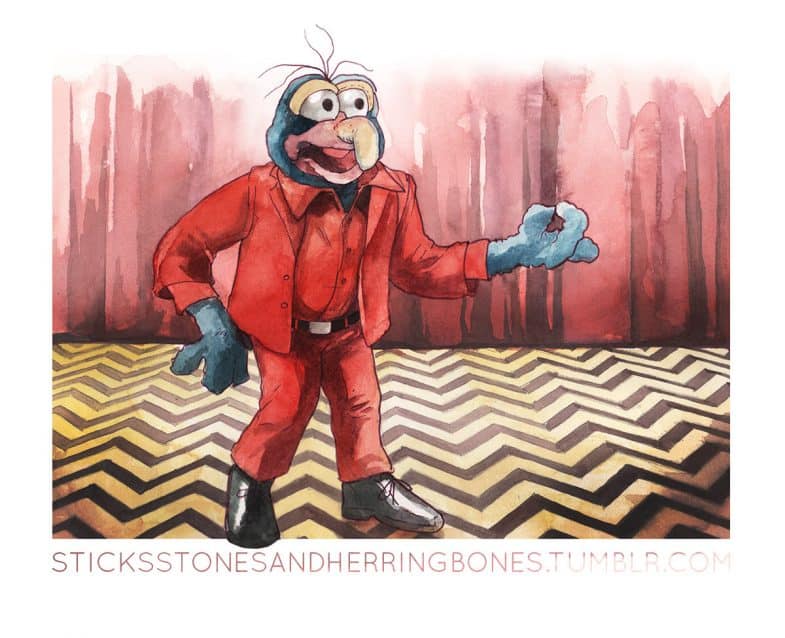 Dr. Lawrence Teeth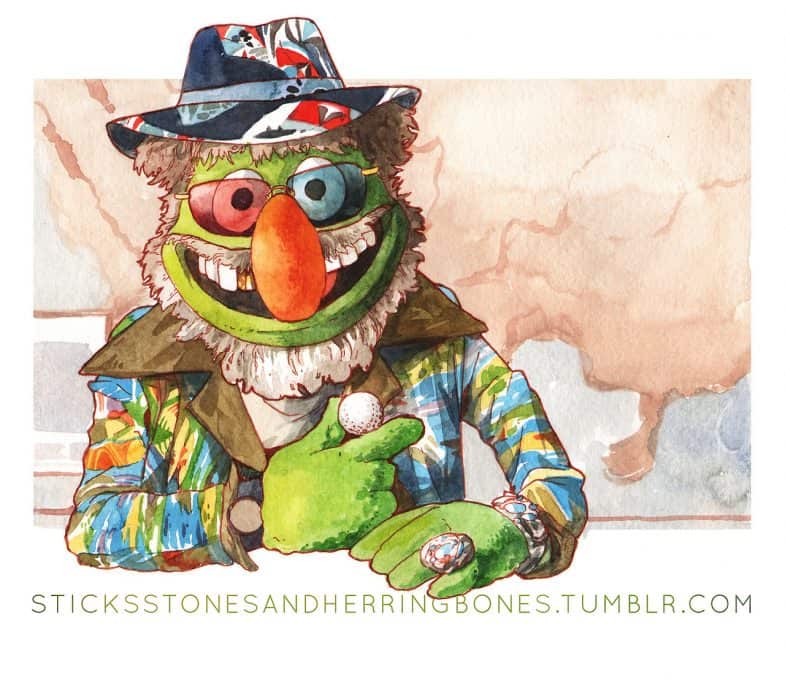 Major Garland the Eagle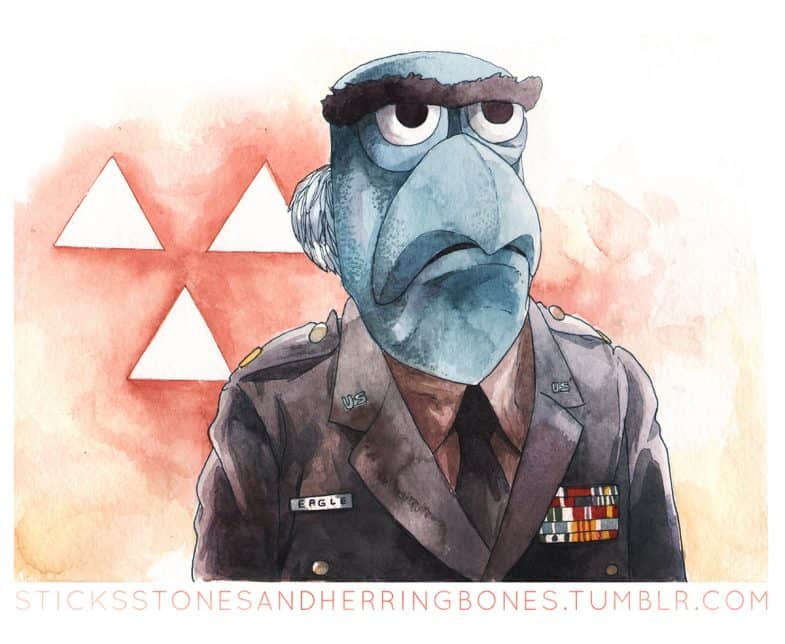 HAVE YOU SEEN THIS MAN? ERR… MUPPET?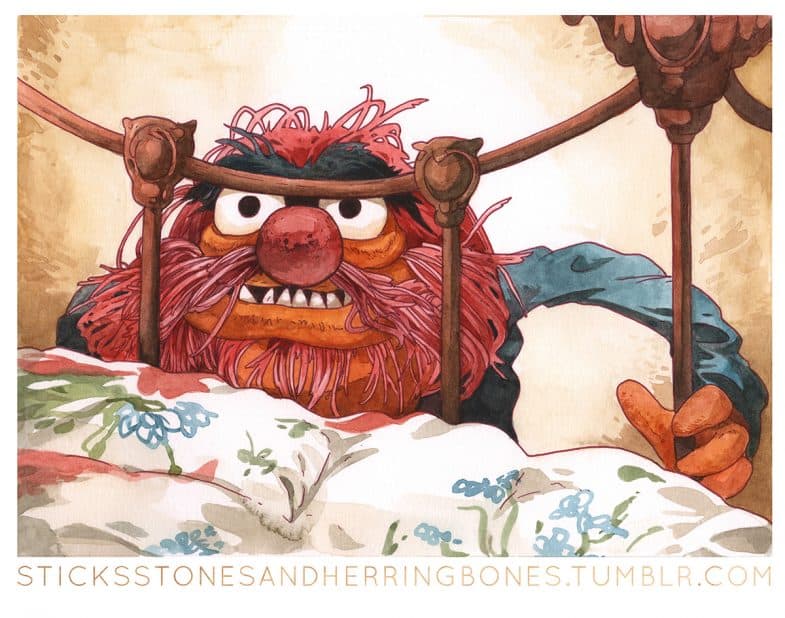 Beaker and Janice (the singer from the Electric Mayhem) as deputy Andy Brennan and Lucy Moran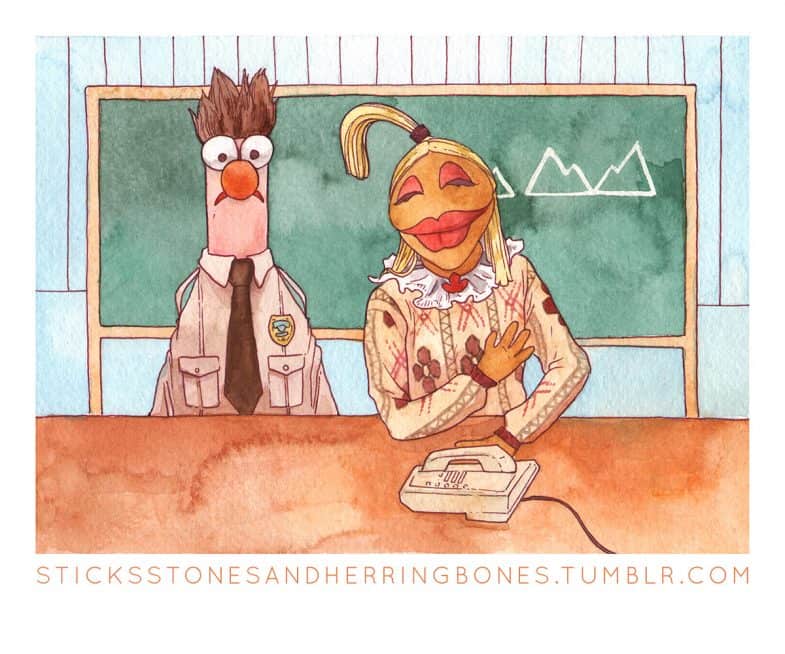 "Is there something wrong, young pretty chicken?" Camilla the Chicken as Audrey Horne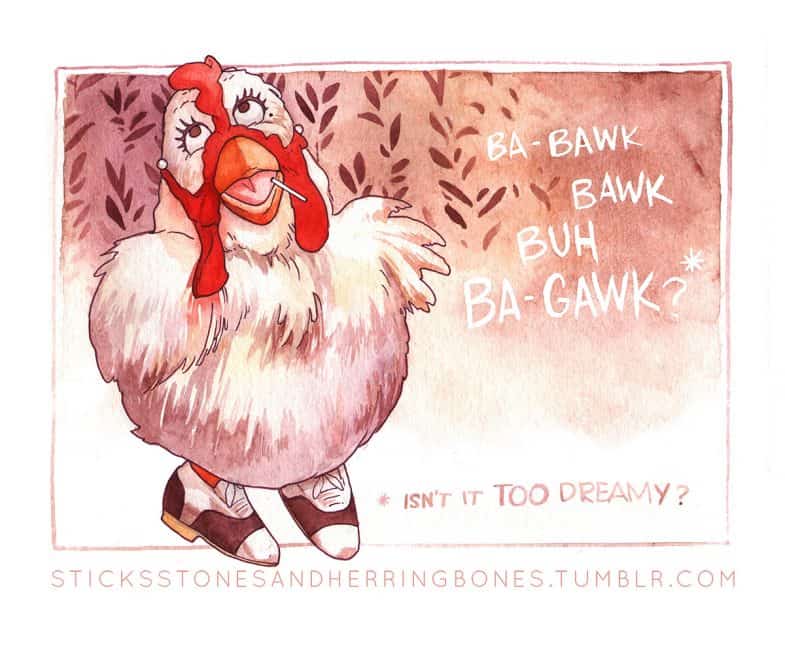 "There was a FISH…in the PERCOLATOR… and it came BACK TO ME!" Lew Zealand as Pete Martell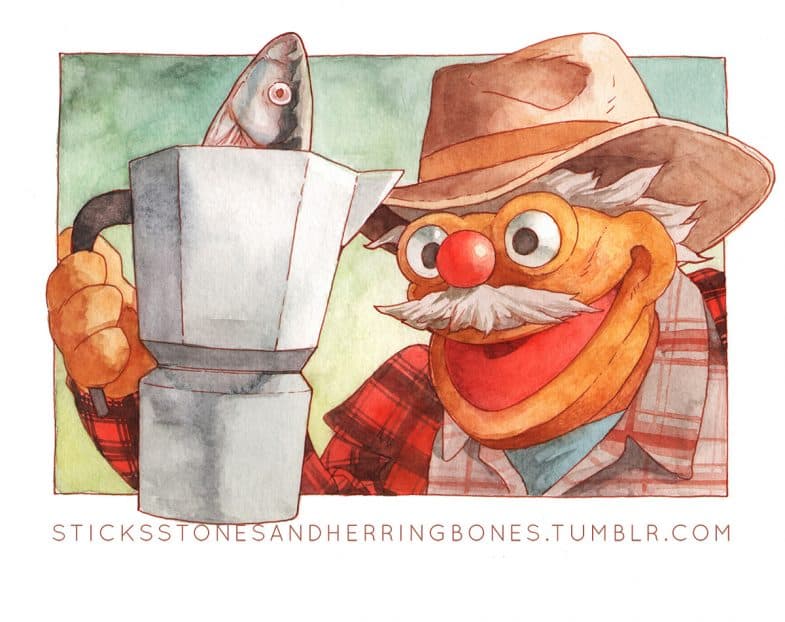 Henson… Walk with Me! Sweetums as MIKE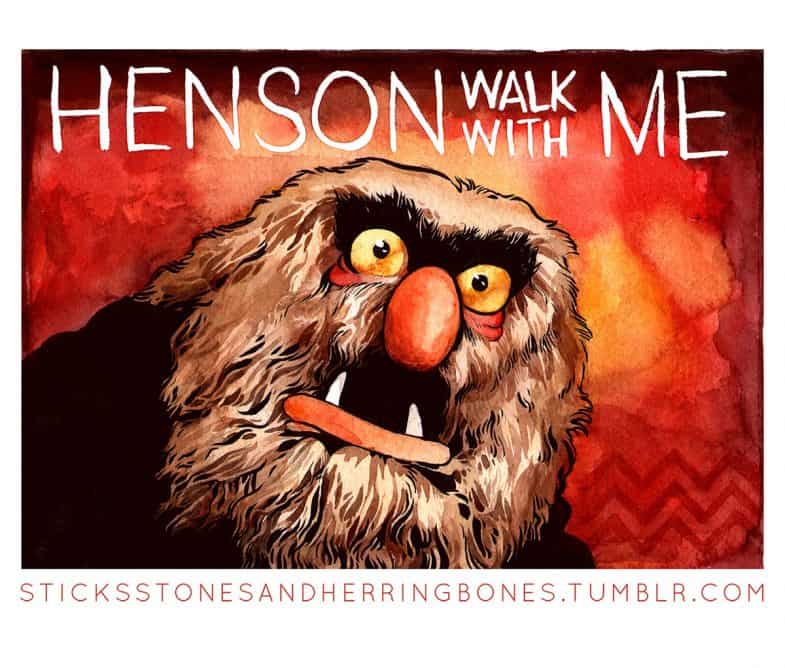 Sesame Street's Monsterpiece Theater: "Twin Beaks"
And as you probably already know, an official Twin Peaks parody starring some of the Muppets first aired on February 26, 1991 as a segment of Sesame Street episode 2822. In Monsterpiece Theater: Twin Peaks, Agent Cookie investigates why a town is called Twin Beaks, a mystery not even David Finch, Log Bird nor its log can explain.
LOG BIRD

Let me ask my log. Do you know why this town is called Twin Beaks?

THE LOG

How should I know? I'm a log!
For other Twin Peaks character mashups and recreations, check out 15 Twin Peaks Characters As If They Appeared On The Simpsons Inside The Black Lodge, Twin Peaks Cast As Cartoon Characters, Super Twin Peaks Pixel Art Featuring 76 Characters, and 42 Twin Peaks Action Figures With All The Right Accessories.