On his 75th birthday, Donovan is releasing "I Am The Shaman," a song produced by his longtime friend and fellow TM practitioner, David Lynch, who also directed its music video.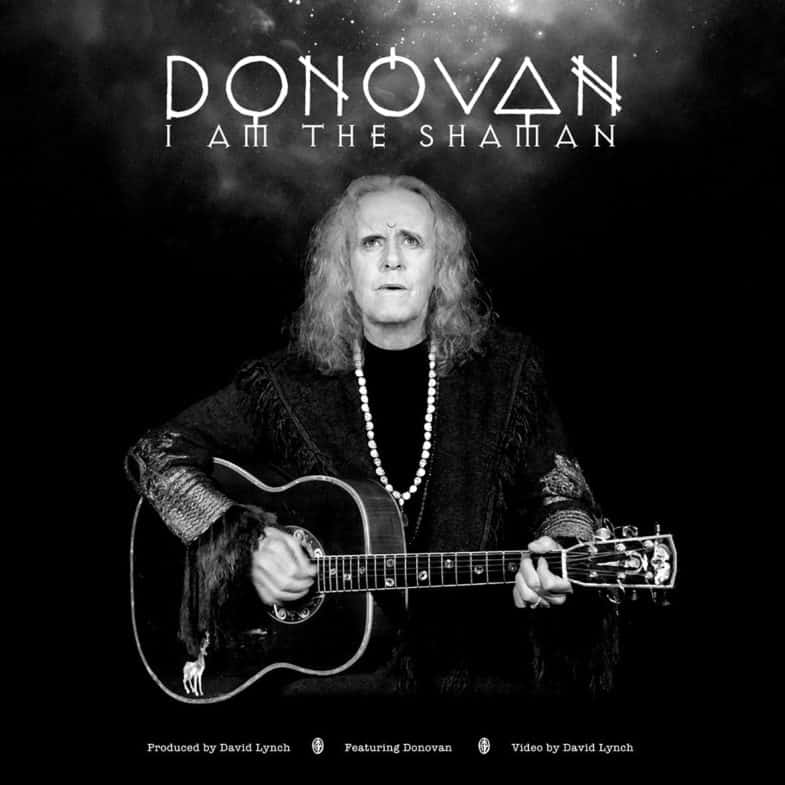 The Rock and Roll Hall of Fame inductee recorded the song back in March 2010 at David Lynch's Asymmetrical Studio in L.A. He sings and plays his Ferrington acoustic guitar 'Kelly,' while David Lynch plays his unique Ferrington modal chord guitar textures with effects. Now doesn't the chorus sound straight from the Black Lodge?
"It was all impromptu," Donovan says of the recording session. "[David Lynch] had asked me to only bring in a song just emerging, not anywhere near finished. We would see what happens. It happened!"
Dean Hurley engineered and co-mixed the song.
You can purchase a digital copy of "I Am The Shaman," a signed CD, or one of the 200 deluxe limited edition 12″ vinyl records over at Donovan's website.
Watch the "I Am The Shaman" music video directed by David Lynch
"David and I are Compadres on a creative path rarely traveled, and we bring Transcendental Meditation to the world. Thanks for all your support!"
-Donovan
Donovan sings about Lorralie, a folk character named after a 433 feet steep slate rock on the right bank of the River Rhine in Germany. The rock has gotten its name, a combination of old German and Celtic meaning murmuring rock, from the sound produced by the heavy currents, a small waterfall, and the spatial echo present in the rock. It has inspired many folktales, including an old legend describing dwarfs living in caves in the rock, as well as the story of Lorelei, a beautiful maiden who threw herself into the Rhine River in despair over a faithless lover and was transformed into a siren who lured fishermen to destruction.
Donovan – I Am The Shaman (Lyrics)
Yon wheeling of great stars
Hath cast a silver web around my heart
Upon an Elfin-Sea
In ship of filigree
And look upon her prow
Asign upon her brow
She guides us on our way
When hearts they go astray
Lorralie, Lorralie
Who will dry your pretty eyes
Lorralie as you fly
Around those starry skies
Lorralie, why oh why
Why oh why oh Lorralie
Yeahman, I am the Shaman
Yeahman, I am the Shaman
Yeahman, I am the Shaman
Yeahman, I am the Shaman
All those wheeling of great stars
They cast a spell on me
As I wonder through the stars
Linda love and me
I don't know how I got here
But I know where I go
As I wonder all I know
All I know
Lorralie, Lorralie
Who will dry your pretty eyes
As you fly, Lorelei
Around these starry skies
Lorralie, Lorralie
Lorralie oh why oh why
Yeahman, I am the Shaman
Yeahman, I am the Shaman
Yeahman, I am the Shaman
Yeahman, I am the Shaman
Yeahman, I am the Shaman
Yeahman, I am the Shaman
Yeahman, I am the Shaman
Yeahman, I am the Shaman
Yeahman, I am the Shaman
Yeahman, I am the Shaman