It's been exactly one year since David Lynch brought back his daily weather reports and by golly, if you can believe it, he's been describing the weather in L.A. ever since. Every day, once a day, for an entire year, David Lynch brightened up these dark times of lockdowns and being socially distanced from our loved ones.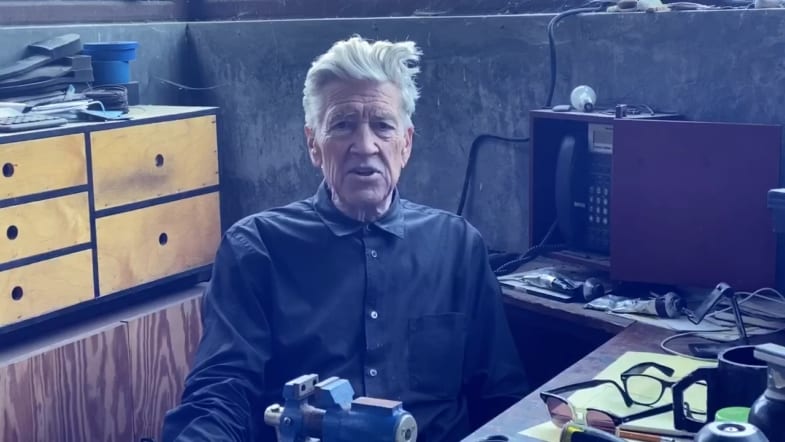 More often than not, there's a slight breeze blowing, blue skies, and golden sunshine all along the way. Except on June 2, 2020, when David Lynch uploaded a silent video showing a self-made sign in support of the BLACK LIVES MATTER movement and in response to the George Floyd protests around the country and the world.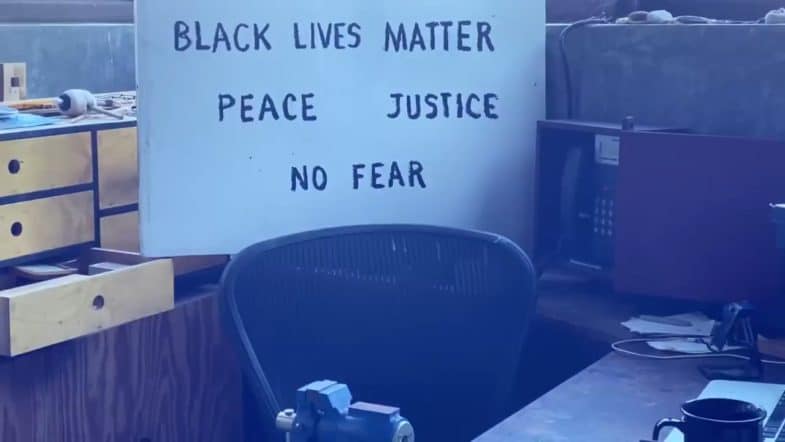 Within a year, his 365 weather reports accumulated 10 million views on YouTube and his DAVID LYNCH THEATER channel reached over 270,000 subscribers. On September 14, 2020, David Lynch thanked his YouTube audience for the support.
What a great bunch you all are, those of you who come each day to check out the weather. I want to thank you for being so great.
While his most recent videos still gather eight to ten thousand views a day, the most-viewed reports were definitely the first two (May 11 & May 12, 2020) followed by that highly-anticipated February 1, 2021 "announcement". Another popular one dates from August 21, 2020, when David Lynch sported his Ray-Bans for the first time and sent out the following optimistic message:
I'm wearing dark glasses today because I'm seeing the future and it's looking very bright.
The traditional office setting dating back from the davidlynch.com era reports changed on November 7, 2020, when the filmmaker opted for a different angle including a palm tree-filled window.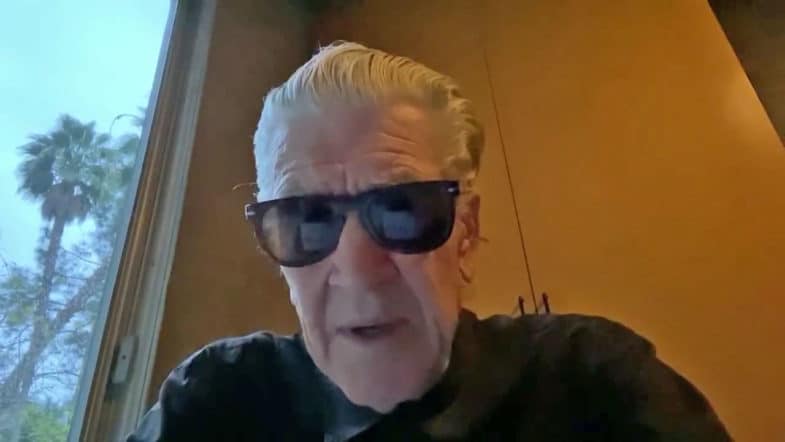 A less drastic change happened in January 2021, when he started growing a beard. Fans haven't seen this much facial hair on David Lynch they've started hypothesizing this beard will become a major character in his rumored Netflix series.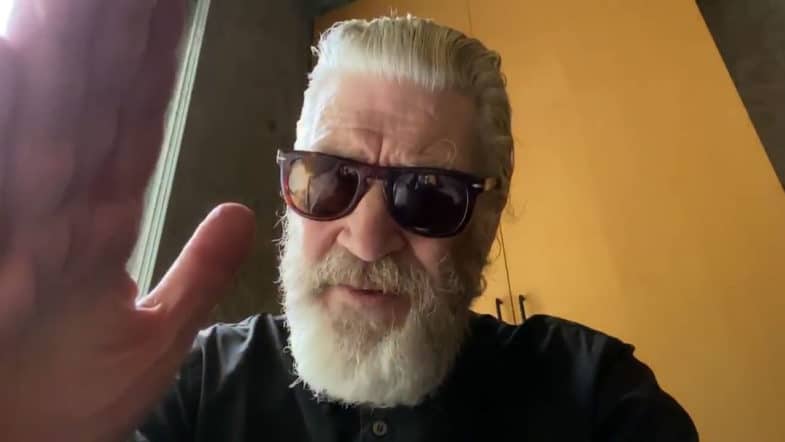 https://twitter.com/PavelShabadoo/status/1392115720624955399?s=20
From time to time, Fahrenheit and Celsius are mentioned alongside Dylan and Presley, or other artists and songs that happen to be on David Lynch's mind. Sometimes, like in the case of Ritchie Valens's "Donna," igniting a flurry of speculation about potential movie projects on his agenda. A frequently updated playlist of those songs can be found here thanks to Chris Markwardt:
Talking of music, it comes as no surprise DKL's favorite L.A.-based radio station, KCRW, made him their official weatherman. They've been broadcasting his weather reports since June 2020.
So far, David Lynch avoided any absurdities like the white monkey in 2006, but he did manage to post one report from the future, and one from the past.
Is it future or is it past?

Jumping from 2001 to 2041 in two consecutive daily weather reports, it's obvious that David Lynch has been hanging out with Phillip Jeffries… #TwinPeaks pic.twitter.com/DvYGOUhAm5

— Welcome to Twin Peaks (@ThatsOurWaldo) March 5, 2021
We don't know how long the weather reports will continue, but who would've thought we'd get one full year of them when the first one surprised all of us on May 11, 2020? So let's celebrate this gift, open the official playlist, click play, and drift away…
Everyone, have a great day!
David Lynch "Weather Report" Action Figure
by @Readful_Things

??? One year of The Weather Report (The Return): https://t.co/Wz4mymcbjm#DavidLynch pic.twitter.com/uVisp6rXfQ

— Welcome to Twin Peaks (@ThatsOurWaldo) May 11, 2021