Anyone who caught a glimpse of any of his weather reports since January probably noticed that David Lynch started growing a beard. As with any of his "projects," fans started speculating about the reason behind the —for the filmmaker— increasing amount of facial hair. Was he getting ready for a role in Wisteria? Was it a bet with Laura Dern? (Lynch on multiple occasions has asked the actress to do the exact opposite: going bald).
— Welcome to Twin Peaks (@ThatsOurWaldo) June 1, 2021
Then a couple of days ago, on June 1st, he offered us a 180-degree-look at his beard in all its glory, drawing comparisons to The Big Lebowski, Noam Chomsky, Sam Elliott, and even Gandalf.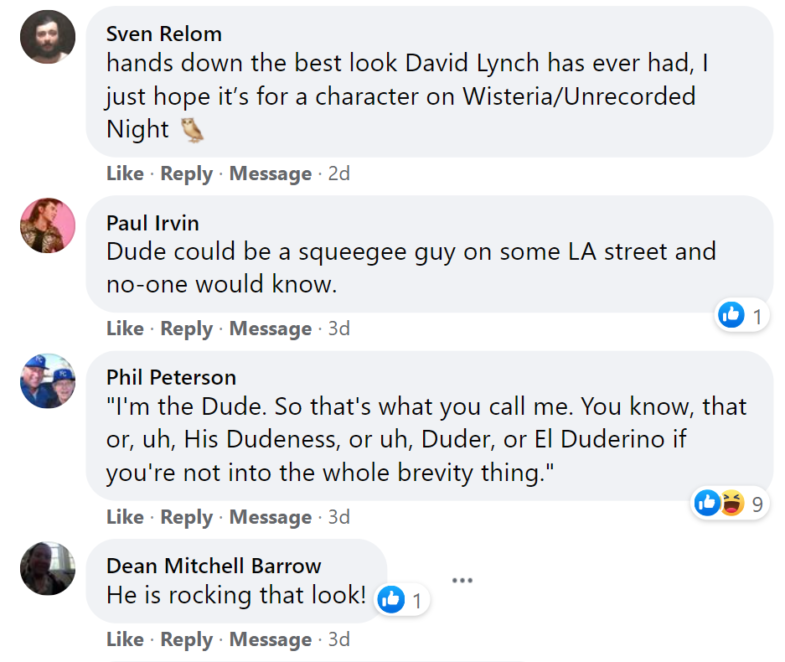 It turned out to be one last look: in his weather report of June 2nd, poof, the beard was gone. As an homage to the five-month-old beard, Pauli Setälä created a timelapse for you to enjoy over and over again.
https://twitter.com/PavelShabadoo/status/1400122376554172416
Now about that clean shave… is he getting ready for Wisteria? Is it a bet with Laura Dern? We'll soon find out.