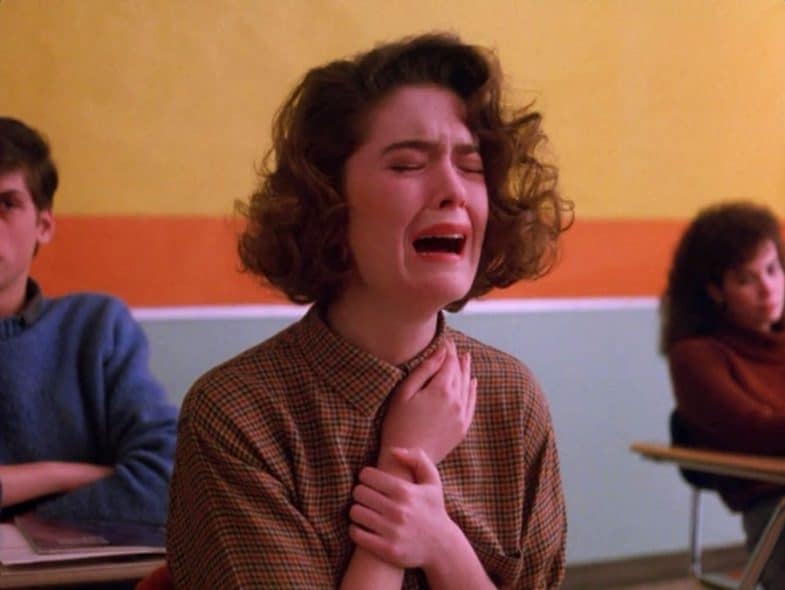 LATEST UPDATE (11/3/2015): CBS Corporation, owner of Showtime, has officially confirmed Twin Peaks will air in 2017.
Leslie Moonves on CBS earnings call says "Twin Peaks" will be on Showtime in 2017.

— Cynthia Littleton (@Variety_Cynthia) November 3, 2015
Previously on Welcome to Twin Peaks…
The awful side of managing this wonderful community is deciding when and how to break possible bad news to the fans. Now don't panic just yet because this comes from a single source, but we might be heading towards another bump in the already winding road back to Twin Peaks.
During a recent visit to the National Baseball Hall of Fame and Museum in Cooperstown, NY, Mark Frost mentioned that new episodes of Twin Peaks "will be coming out on Showtime sometime in 2017."
This statement of course contradicts Showtime's big October announcement and David Lynch's earlier prediction that we'll see Dale Cooper again in 2016. Mark added that his Twin Peaks book, The Secret Lives of Twin Peaks, will come out in 2016 instead of the earlier disclosed fall 2015 release date.
UPDATE (8/2015): Showtime has removed "in 2016" from the header on the Twin Peaks subpage of their site. While no official confirmation, the update seems to fortify Mark Frost's statement of the airing being pushed back to 2017.

From baseballhall.org:
"We had 32 hours back in 1991-92, and with my partner David Lynch we kind of blew open that genre of the nighttime soap and took it in a whole other direction," Frost said. "A lot of people always look back at Twin Peaks and say that was the start of this explosion we've had in good television drama, but we did it in a time when there were still only three networks. The challenge for us is to try and come back and raise the bar above what we did the last time. We're coming back with season three of Twin Peaks after a 25-year absence. We've finished the scripts, we start production in September, and that will be coming out on Showtime sometime in 2017."
Confused by the new information and Mark's incorrect statement about the original series airing in '91-'92 (it was '90-'91), Welcome to Twin Peaks last week reached out to National Baseball Hall of Fame researcher, Bill Francis, who was there during Mark's visit. Unfortunately, the author of the article confirmed everything the Twin Peaks co-creator said: "I did go back and check my interview, which I taped, and he did indeed say what I transcribed. Whether he misspoke I cannot say."
Even though we are still in happy expectation of 18 new Twin Peaks episodes directed by David Lynch, a delay of at least several months would be another setback for the fans. An additional attempt to verify the postponed airing and book publication remained unanswered, so let's hope this article provokes a response from the powers that be. For now, let's assume it's an error on Mark's part, but the fact that the renovation of the Double R Diner still hasn't started, and actress Sherilyn Fenn's remark that none of the female cast members have been offered a deal yet, isn't exactly comforting.
Mark Frost and son visit Cooperstown's Baseball Hall of Fame
https://instagram.com/p/4kyiaNI_Sq/