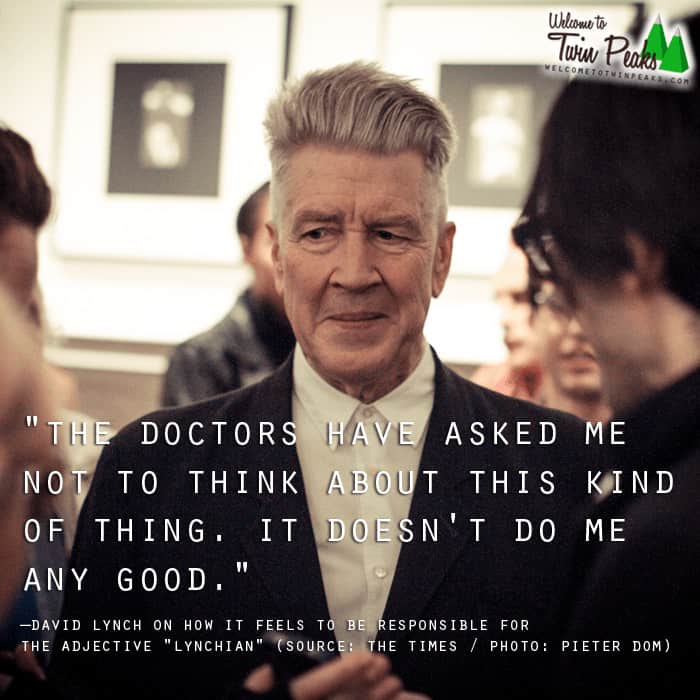 Many things are being identified as "Lynchian" lately.
Probably too many.
Often because they've been directly inspired by the work of David Lynch; there are several generations of artists and creators out there that grew up watching Eraserhead, Blue Velvet, and Twin Peaks religiously. Other times they're believed to be Lynchian because they're just plain bizarre.
Meanwhile, David Lynch himself goes on to create art that is completely unlike any of the things his style is being compared to. Like Bad the John Boy, or a promo video for his Australian Between Two Worlds exhibition, to name a few.
"The paradox of the Lynchian sensibility is that it is at once easy to recognize and hard to define," Dennis Lim writes in his recently published biography on David Lynch. And that's the starting point of a new video essay by Fandor's Kevin B. Lee.
What Is "Lynchian"?
What defines the unmistakeable cinema of David Lynch? Is it a set of themes and obsessions found throughout his lengthy career? Is it a visual style marked by iconic images? Signature moments that produce extraordinary moods? This video essay explores these questions, using text from David Lynch: The Man from Another Place (Amazon), the acclaimed new book by Dennis Lim.
And after watching this, think about it for a while, have you experienced anything Lynchian lately?
https://vimeo.com/147956910
David Lynch: The Man from Another Place is available on Amazon.