In honor of Isabella Rossellini's birthday, enjoy this unabridged version of her heart-rending cover of Bobby Vinton's "Blue Velvet" used only partially in David Lynch's 1986 movie inspired and named after the song.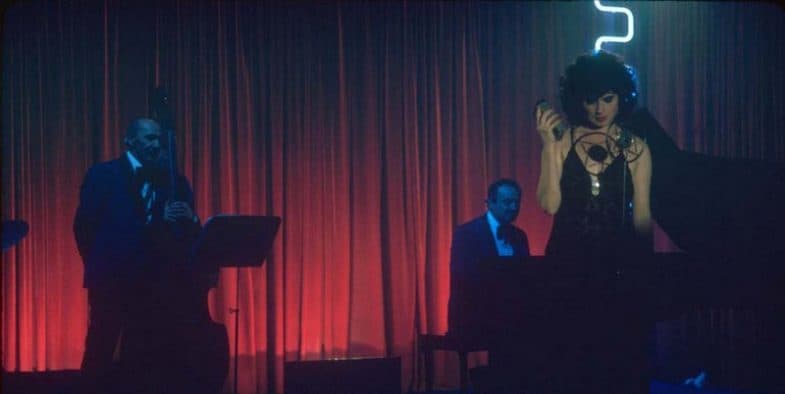 When her character, Dorothy Vallens, performs "Blue Velvet" on stage at The Slow Club (with Isabella Rossellini's vocal coach and this version's musical arranger, Angelo Badalamenti, supporting her on the piano), we don't get to hear it in its entirety. One minute into the song, it naturally fades into "Blue Star" (also embedded full-length below) to indicate some time has passed and now Jeffrey Beaumont (Kyle MacLachlan) and Sandy Williams (Laura Dern) have to leave the club. Later in the movie, Jeffrey Beaumont observes Frank Booth (Dennis Hopper) reacting to a different part of the song.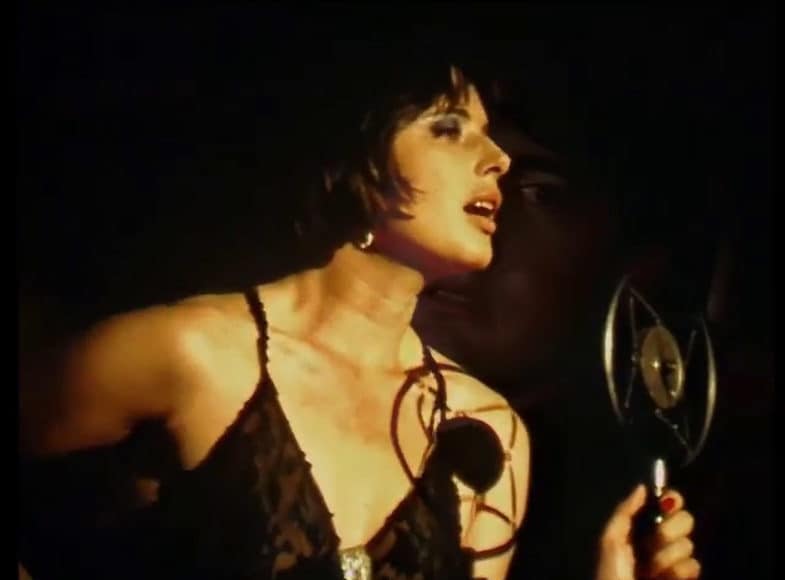 In this unique edit, SpaceHunterM combines the recording on the 1990 re-issue of the Blue Velvet soundtrack, footage of Isabella Rossellini on stage as well as the second half of the song from Peter Braatz's Blue Velvet Revisited documentary, VHS footage from the Karl-Lorimar Home Video release, and the film's audio for the last portion. Although it's entirely mono for aural consistency, the result is magical and the most complete version you'll hear unless they cut a new soundtrack using the master.
Isabella Rossellini sings "Blue Velvet" in its entirety
Isabella Rossellini sings "Blue Star" by Angelo Badalamenti & David Lynch
Lyrics:
As lonely as a blue star
Moonlight alone
So lonely without you
Tears lit by a blue star since you've been untrue
Shadow, oh so blue
Lit by a blue star
Which once burned so brightly
Like our love, now so dim, so far away
Like you are from me
So blue
As lonely as a blue, blue star