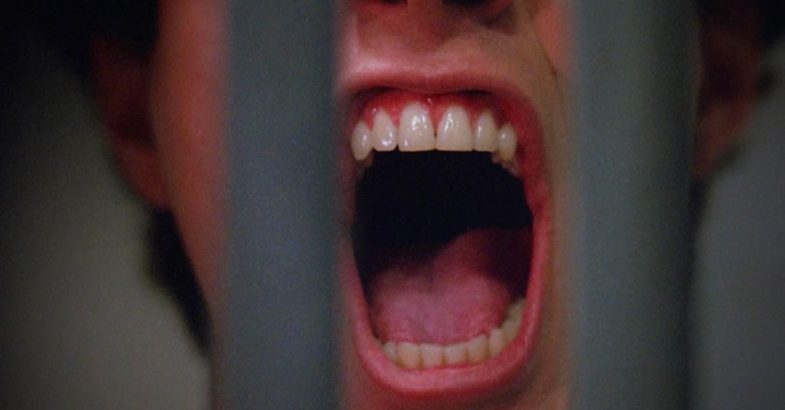 Giancarlo Fiorentini and Jonathan Grimm, aka Wiseguy Pictures and "shooters" of Jake and Amir, created a strangely hypnotizing 2-minute supercut. People Barking Like Dogs in Movies and TV includes clips from Little Rascals to Gravity, and of course, our very own Bobby Briggs from Twin Peaks.
Because the compilation kicks off with the memorable jail scene, Welcome to Twin Peaks wondered if it sparked the idea for the supercut? "Yeah, definitely," Wiseguys Pictures responded: "Twin Peaks and Ordinary People were the two that inspired us to look for others. We're huge Twin Peaks fans!"
People Barking Like Dogs in Movies and TV (Supercut)
Clips in order: Twin Peaks, Ordinary People, Shallow Hal, Coming to America, Bark!, Girl Interrupted, Police Academy 2, Dirty Filthy Love, My Life as a Dog, Problem Child 3, Hook, Home Alone, Little Rascals, My Life so Far, Three Stooges, Chappelle's Show, Fresh Prince of Bel-Air, MADtv, Dogtooth, Angoor, and Gravity.
"David [Lynch] wanted to find some sort of intimidating thing to do in [jail] (…) He took me on the side roof of the building and we were out in the snow trying different sorts of sounds. And you know in high school basketball and football games, you do this "Woo-woo-woo!" thing with friends that is annoying, so that's where it came from."
—Dana Ashbrook on "the bark"
And don't forget to watch the essential Twin Peaks pie and coffee supercut at least once a year.