"Agent Cooper… Listen to the sounds.
It is in our house now.
It all cannot be said aloud now.
Remember 4 3 0. Richard and Linda. Two birds with one stone. You are far away."
—???????
The very first lines in the new Twin Peaks, spoken by a familiar face. But by showing seven question marks next to Carel Struycken's name, the end credits of Part 1 made one thing clear: this is not "The Giant" as we all know him from the original series.
Thanks to the week-by-week reveal of the upcoming soundtrack's track listing on iTunes, we know the title of the new Angelo Badalamenti music that was used during the unnamed character's wondrous levitation scene in the theater:
"The Fireman"
Considering an alarm went off in his home, setting in motion a (rather unhurried) rescue action, we can assume that "???????" is that "Fireman." 7 question marks for 7 letters. And in a world where "fire walk with me" is synonymous with evil, a fireman is essential in the fight against it. Like the Dutch actor said in an interview back in September, "I'm important for the development of the story."
UPDATE: The Fireman confirmed his name in Part 14 which aired on August 13, 2017.
How do you think the fireman fits into the Twin Peaks universe and what's his relation to the Giant? What do you think he accomplished in Part 8? And how did Dale Cooper end up at the fireman's place in Part 1? Is it future, or is it past?
Hat tips to Nathan for sharing the song title, and to Brett.
Carel Struycken credited as The Giant in Twin Peaks Episode 8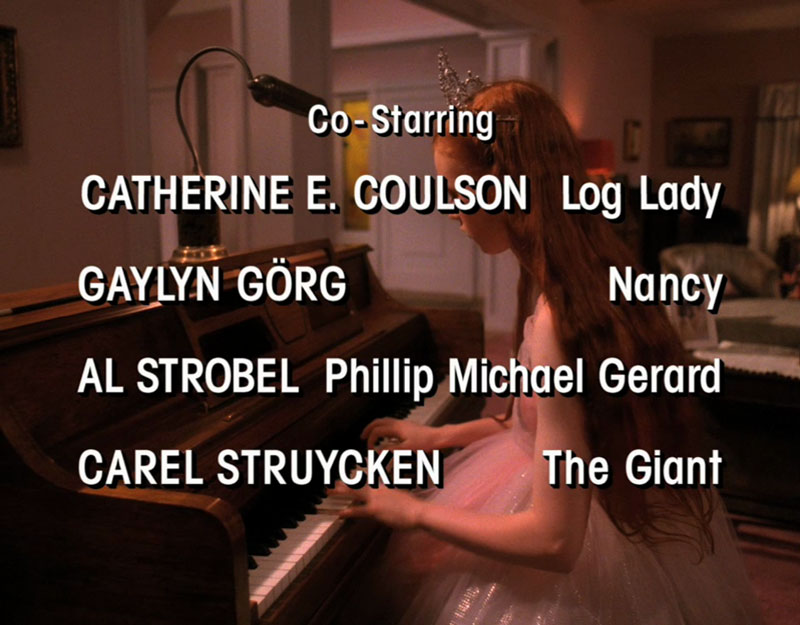 Carel Struycken credited as ??????? in Twin Peaks Part 1