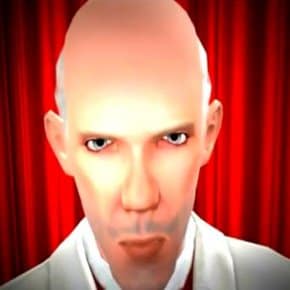 One of television's most disturbing murder scenes was redone in The Sims 3 and despite the computer game graphics, it's still horrifying as hell!
Tattooedgirl001, who brought us The Red Room Machinima last month, promised a follow-up and she definitely delivered with her new video which is a Sims 3 remake of the final minutes of season two's Episode 14 (also known as "Lonely Souls"). Starring in It Is Happening Again are Special Agent Dale Cooper, The Log Lady, Donna Hayward, Sheriff Harry S. Truman, James Hurley, Julee Cruise, The Giant, Leland Palmer, Maddy Ferguson, Sarah Palmer and Killer BOB. Like before, creator tattooedgirl001 makes a cameo too.
It Is Happening Again
Obviously, this video contains a major spoiler.
UPDATE: More Twin Peaks remakes in The Sims 3!
Which Twin Peaks Sim looks the most alike?