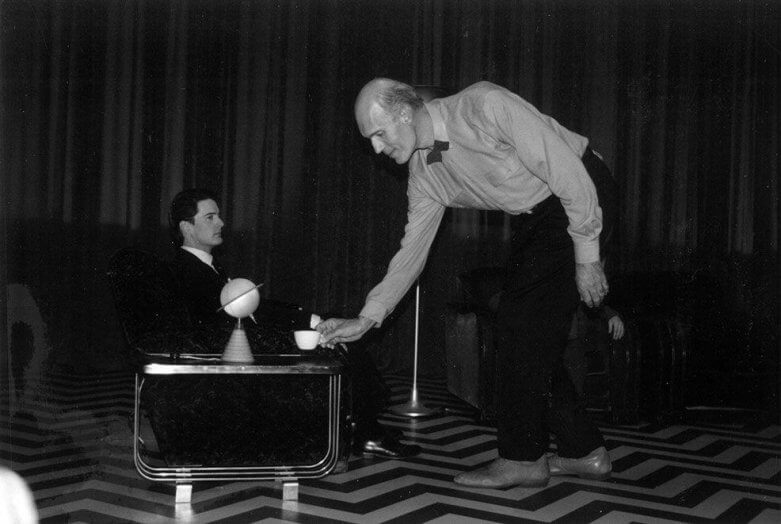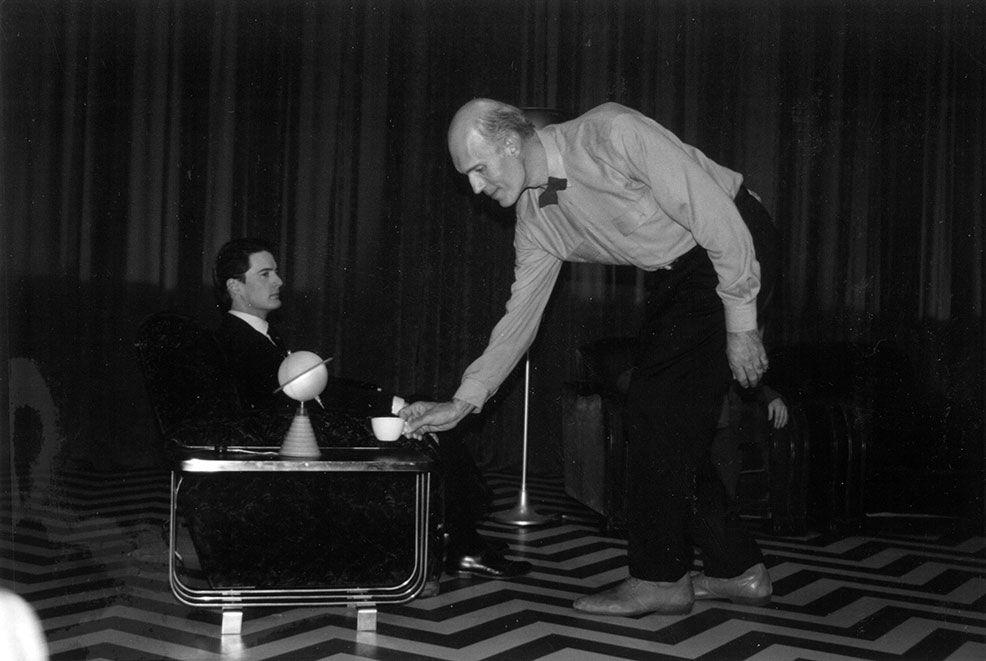 It has happened again and it was an extraordinary reunion shooting new episodes of Twin Peaks with David Lynch, Carel Struycken reveals in a Dutch interview with fd.nl's Gerben van der Marel.
Having signed an NDA like hundreds of other people involved in the new series, the 7 feet tall actor can't say anything about the plot. Not even if he plays The Giant like in the original series. The interviewer suggests it'll be a "mystical character in a vision."
SPOILER ALERT: In the following quote, Carel Struycken reveals the number of scenes he filmed as well as his estimated screen time.
I didn't get to read the script, and hardly any lines were written down for my four scenes. I have less screen time than I had twenty-five years ago, but I'm important for the development of the story.
A David Lynch fan since Blue Velvet, Carel Struycken confirms that the director's M.O. hasn't changed since the last time they worked together; he's a master at creating a special atmosphere on set and always open to adding new elements on the spot. Even Lynch himself doesn't always know where things are headed. But Carel believes that at the end of the ride, the puzzle pieces will all fit together.
Carel Struycken announcing his involvement in the new Twin Peaks on Twitter
Full Twin Peaks cast list, including yours truly:https://t.co/QHs2xg10Co

— Carel Struycken (@carelstruycken) April 25, 2016