Showtime's latest Twin Peaks teaser revisits a handful of familiar locations twenty-five years later and through a digital lens. Not much has changed at first sight…
Or has it?
Which differences strike you the most?
Also note the sound of e-lec-tri-ci-ty between shots.
New Fat Trout Trailer Park
Can't tell if that electricity pole has the number 6 on it.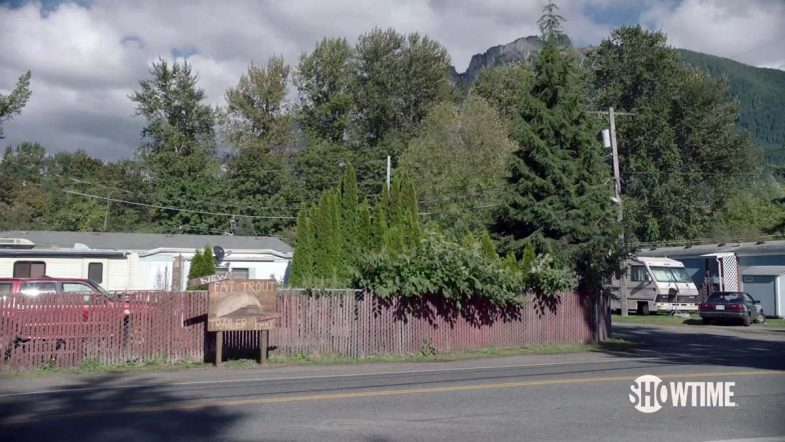 Bang Bang Bar
The puddle in front of the Roadhouse is still there.

The Palmer House
The Palmer residence as seen in Twin Peaks: Fire Walk with Me. But whose POV is this?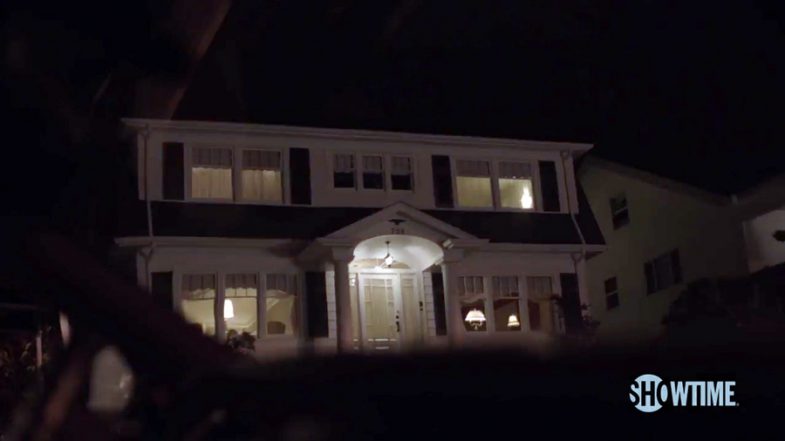 The Red Room
Um, is that CGI?