Oops! No results, try changing your search!
On Record Store Day 2018, Rhino/Warner Bros is reissuing last year's Twin Peaks soundtracks as limited edition double LP picture discs featuring stills from the new series. These "RSD First" releases will be sold at participating indie stores for a limited time before they become widely available at other outlets.
Running to your local record store to pick one or two up on April 21st, 2018? Do share your photos!
Follow the Twin Peaks 2017 playlist on Spotify to listen to the music in the order it appeared in the new series.
Twin Peaks (Limited Event Series Soundtrack)
The artwork on this 2xLP features the Red Room's curtains, its chevron floor, Laura Palmer's homecoming queen photo, and the White Sands, New Mexico atomic bomb explosion. Worldwide run of 10,000, with 5,300 being distributed in the U.S.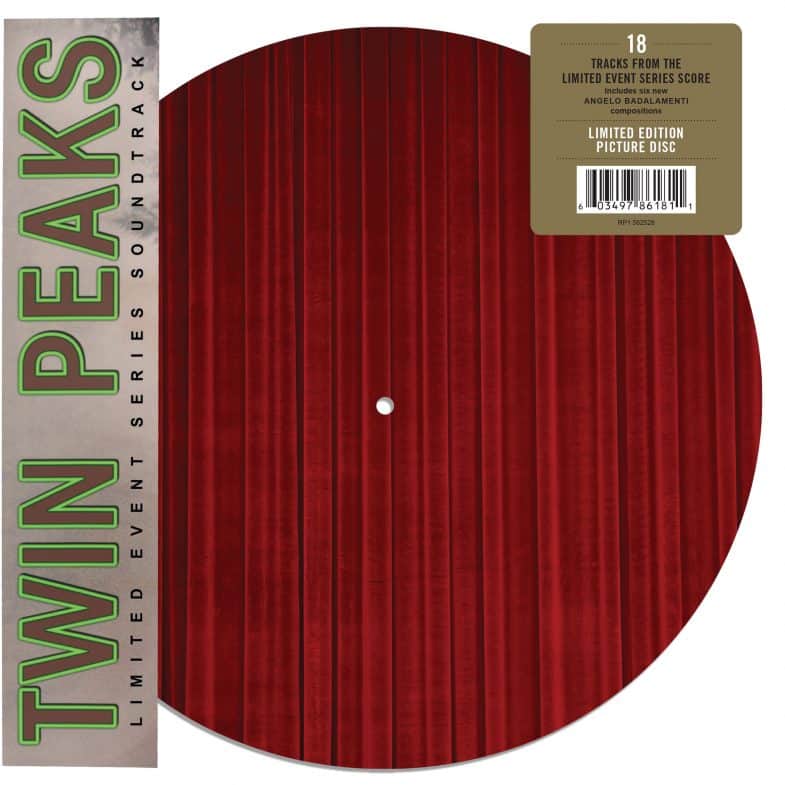 Twin Peaks (Music from the Limited Event Series)
The picture discs show the Bang Bang Bar neon sign, the MC's handmade volume level meter, the Roadhouse stage and the beer coaster. This release has a worldwide run of 11,000 with 5,300 being distributed in the U.S.