Here's a tune for you gals. Norma, I'll see you in my dreams.
Another very exciting music release today over at davidlynch.com:
The RR Diner Bundle
Included in this 7-track bundle is a sampling of jukebox tracks that were included as the sonic backdrop of the RR Diner. Part jazz, part truck-stop country and part miscellany, this assortment of music is what one would hear at the friendly Northwest diner while enjoying the archetypal cherry pie and black coffee. A perfect 'break-time' EP collection to enjoy with your very own 'present to yourself' everyday, each day.
Note: An extended version of 'I'm Hurt Bad' is featured in this collection as it appeared in the stage performance of 'Industrial 'Symphony No. 1.' The version included here makes due with a composite version lifted from one of the two program DATs used specifically for the Brooklyn Academy of Music performance. It is the only locatable record of the composition in its entirety.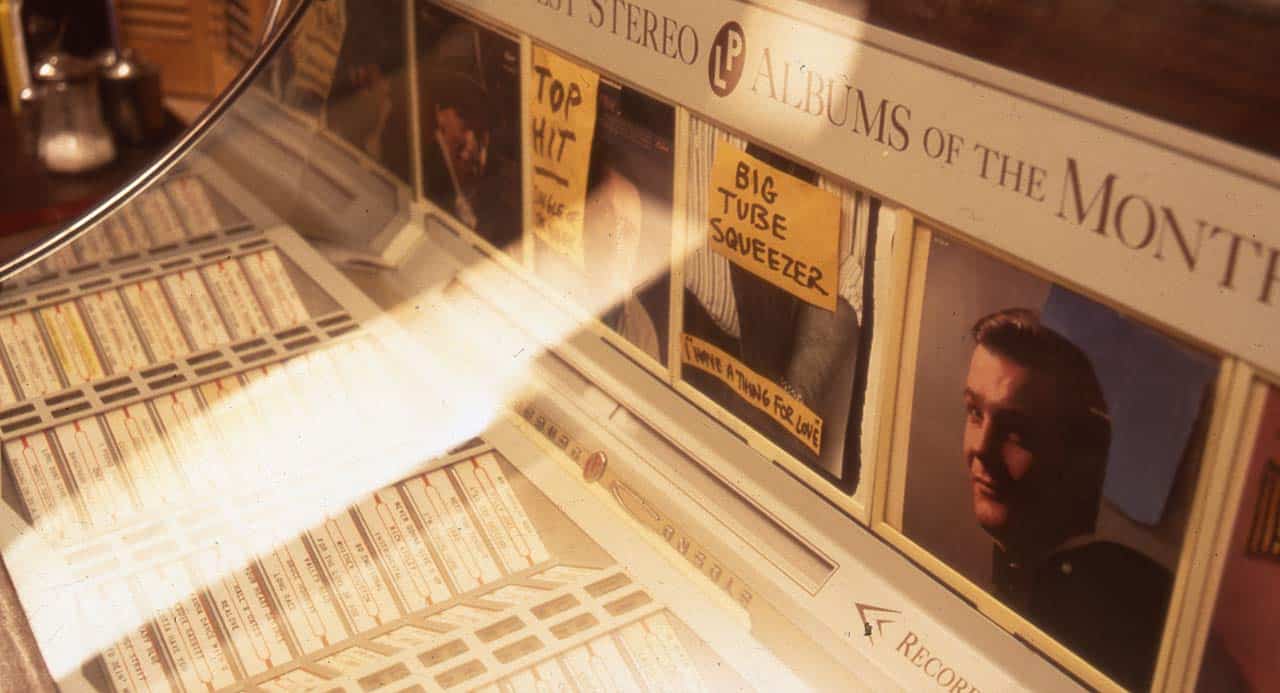 For $6.93, you get 7 previously unreleased songs from the Twin Peaks soundtrack:
Freshly Squeezed (Fast Cool Jazz Version)
Picking On Country
Mister Snooty
I'm Hurt Bad (Industrial Symphony No. 1 Version)
Western Ballad
Preparing for M.T. Wentz
Secret Country
» Buy the RR Diner Bundle over at davidlynch.com
UPDATE: Unfortunately, this music is no longer available for purchase.