The third season of Twin Peaks wasn't completely over until now.
Welcome to Twin Peaks is proud to —at exactly 2:53 PM PST— exclusively reveal Cristiano Siqueira's final posters for Part 17 and Part 18, officially concluding the artist's personal challenge to design a poster for every part of the new series every week. Like many of us, Cristiano got a bit emotional after the finale and had to let it sink in for a while, but after keeping us in suspense for 10 days, the outcome is GLORIOUS as usual!
Make sure to check out the rest of Cristiano's extraordinary Twin Peaks poster collection. Probably the biggest mystery of this season is why Showtime isn't selling these in the official merch store.
UPDATE: They are available for sale here.
Would Cristiano do another poster series if David Lynch and Mark Frost return with a 4th season of Twin Peaks?
"Probably."
Twin Peaks: Part 17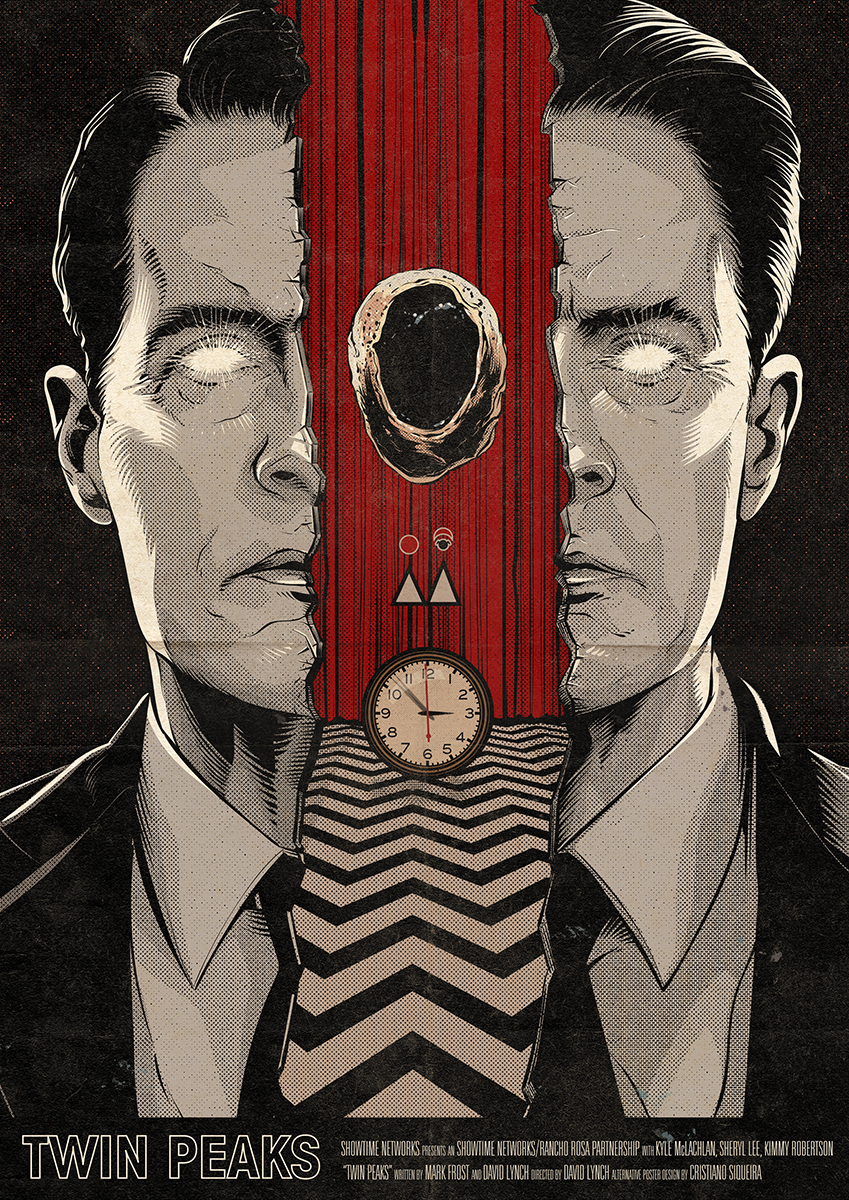 Twin Peaks: Part 18
Bonus: Audrey's Dance from Twin Peaks: Part 16