Who would have thought that Showtime's scarce number of David Lynch-approved teasers contained so many scenes from the 2-part finale? Let's take a quick look at the vignettes that haven't aired yet, unless you don't want to be spoiled in any way.
From the Kyle MacLachlan returns as Dale Cooper teaser, we see the actor in his black FBI suit and tie emerging from the dark. But is it the real Dale Cooper, or his doppelgänger?
http://gph.is/2gq7g6I
From the familiar faces teaser, Deputy Andy Brennan seems to be taking a picnic basket out of his car. What is he up to, now that he's The Fireman's latest recruit?
http://gph.is/2gq5PVy
From the same teaser, Dale Cooper (or Mr. C in disguise) looks at someone… then turns his face.
http://gph.is/2evTnGY
An unaired, unstabilized shot of the Palmer house is part of the Town of Twin Peaks teaser.
http://gph.is/2gpR7yb
This behind-the-scenes footage shows a bunch of J. Edgars walking across a parking lot.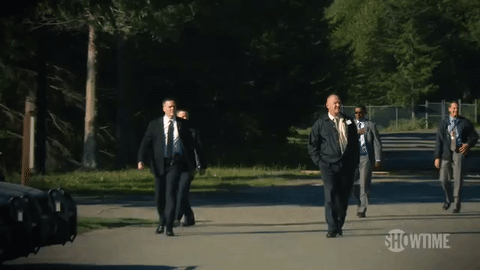 The final It Is Happening Again teaser shows the staircase above the convenience… with extra electricity.
http://gph.is/2gpTH72
We also see Cooper following a silhouette…
http://gph.is/2gpUDZ6
…and driving a car.
http://gph.is/2gqbKKx
The extended version of that teaser included a yet unaired Gordon Cole scene as well.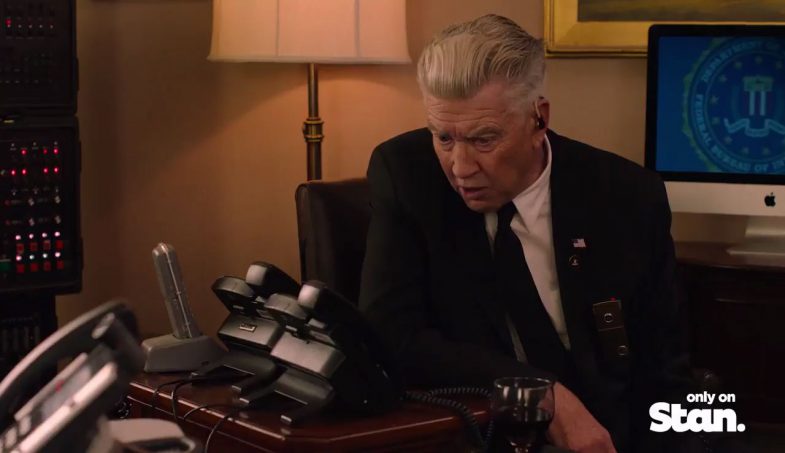 And last but not least, there's this…
THE WELCOME TO TWIN PEAKS SIGN!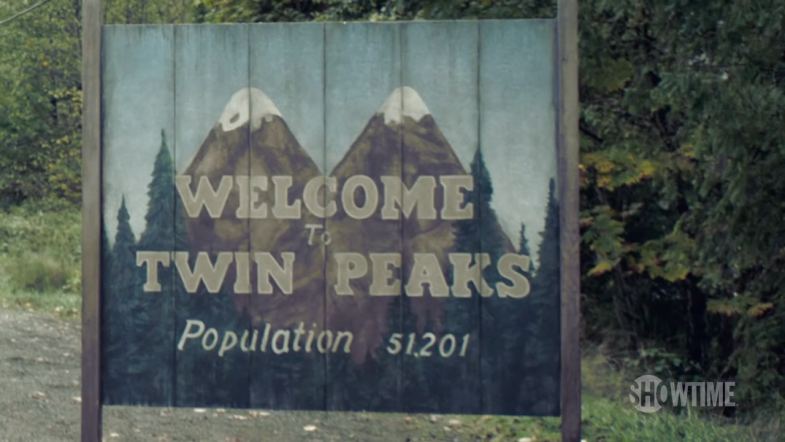 Will Dale Cooper drive past it again 25 years after his first visit? One thing's for sure: we're heading back to Twin Peaks! Are you ready for the grand finale?
https://www.facebook.com/welcometotwinpeaks/posts/1570362986318134