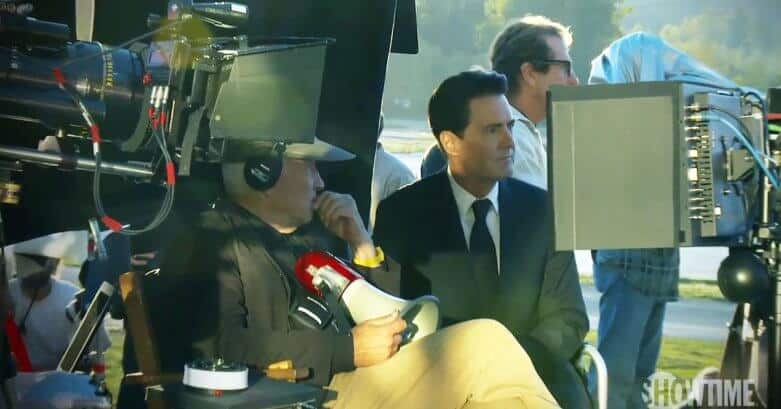 David Lynch and Mark Frost called me and said, 'There's something happening here.' —Kyle MacLachlan
When two separate events occur simultaneously pertaining to the same object of inquiry, we must always pay strict attention!
Mark Frost's Twin Peaks novel hits the shelves in the U.S. today and Showtime finally released their 'for press only' TCA teaser to the public. See Miguel Ferrer, Kyle MacLachlan, Harry Goaz, Kimmy Robertson, Dana Ashbrook, Amy Shiels, Jim Belushi, James Marshall, Robert Knepper, and Chrysta Bell talk about their experiences on the set and their take on the new Twin Peaks!
'There are SO MANY surprises in this show!' —Robert Knepper
Surprised to see some of these new cast members in the video? Check out the official Twin Peaks cast list.
The music you hear in this Twin Peaks teaser, "Last Rites" by Dark Arts, has been added to the Nighttime at the Roadhouse playlist.