THE STORY MILLIONS OF FANS HAVE BEEN WAITING TO GET THEIR HANDS ON FOR 25 LONG YEARS
The Secret History Of Twin Peaks, Mark Frost's official Twin Peaks book formerly known as The Secret Lives of Twin Peaks, will be released by Flatiron Books on October 18, 2016 and you can pre-order the hardcover edition today for guaranteed delivery on (or maybe even before) the official release date.
From the co-creator of the landmark television series Twin Peaks comes a novel that deepens the mysteries of that iconic town in ways that not only enrich the original series but readies fans for the upcoming Showtime episodes.
LATEST NEWS:
Its 304 362 pages cover what happened to some of the people of that iconic fictional town since we last saw them 25 years ago, but the timeline starts as early as the 1800s with the journals of Lewis and Clark. The 7.38″ x 9.13″ book also offers a deeper glimpse into the central mystery that was only touched on by the original series, and will include over 100 four-color illustrations and photographs. There's a landing page over at thesecrethistoryoftwinpeaks.com, which may feature some exclusive content in the future.
A vastly layered, wide-ranging history that deepens the mysteries of the iconic town in ways that will thrill disciples of the original series, and will prep fans for the upcoming Showtime series like nothing else out there.
Hardcover
The original hardcover edition can be ordered from Amazon.com and the UK-based Book Depository (free worldwide shipping).
The UK edition by Pan MacMillan is due two days later, on October 20th, and can be ordered via Book Depository as well.
Additional options are Barnes & Noble, Amazon Canada, Amazon France, Amazon Italy, Amazon Germany, Amazon Brazil & Amazon Spain.
eBook
Electronic editions can be ordered for Kindle (Amazon) and NOOK.
Pre-order the audio book
An Audio CD / Audiobook release containing 8 discs with an estimated total runtime of 10 hours is now available on Amazon and Book Depository (worldwide). Kyle MacLachlan, Russ Tamblyn and several other original and new Twin Peaks cast members will lend their voices!
A digital-only unabridged Audible version can be found on Amazon. Find out if you're eligible for a free download.
The Secret History of Twin Peaks in foreign languages
With rights sold to various non-English speaking countries (Brazil, Bulgaria, Denmark, Finland, France, Germany, Hungary, Italy, Poland, Portugal and Spain), several translations are in the works. Here's what we know so far:
Mark Frost's The Secret History of Twin Peaks international book tour
Mark Frost will be doing a promotional tour and signing books on both sides of the Atlantic.
United States
United Kingdom
IMPORTANT UPDATE: The UK book tour has been postponed until 2017. Details to follow.
Please check the sites of the participating book stores for additional information. More dates to be announced, including possibly Scotland and —as rumored— the UK Twin Peaks Festival in London on November 12, 2016.
The Secret History of Twin Peaks by Mark Frost book cover
Here's the official book cover with a sleeve which partly covers the owl cave symbol.
Order the hardcover from Amazon.com or Book Depository (free worldwide shipping).
The Secret History of Twin Peaks by Mark Frost Audio Book / CD
Get the audiobook from Amazon or Book Depository (ships worldwide).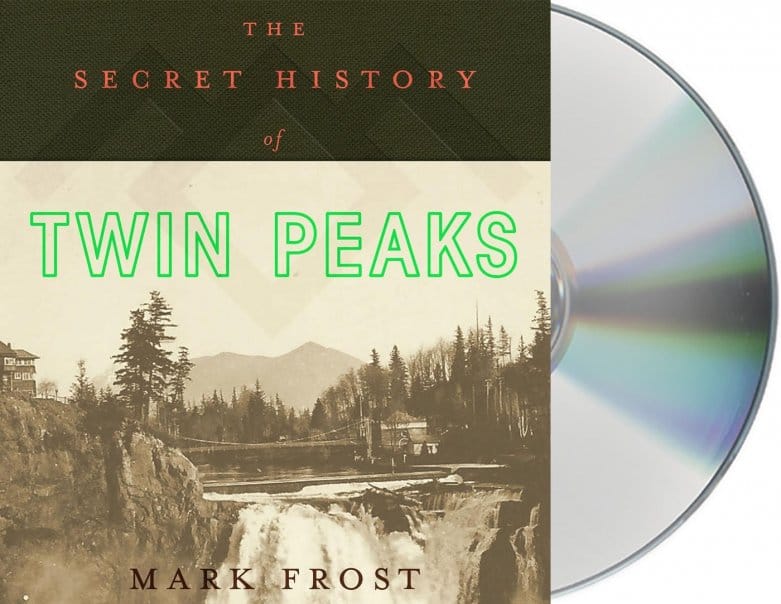 Countdown until the book release
ISBN-10: 1250075580
ISBN-13: 978-1250075581