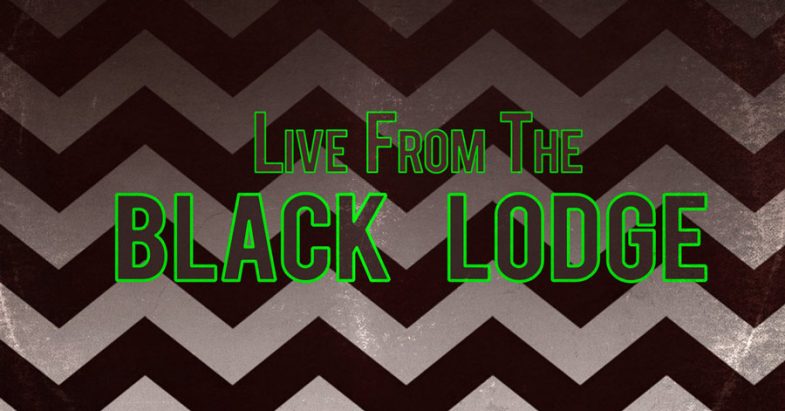 Twin Peaks Day or not, there's always music in the air, but here's a compelling hip-hop album that was released today in honor of Laura Palmer's passing 27 years ago on February 24, 1989.
Twin Peaks themed hip-hop duo, Dwellers on the Threshold, is the collaborative effort of drummer and producer Michael Pipitone (aka Architekt) and MC Buddy Leezle. Forged through a mutual fascination with the works of David Lynch and melded over many a hazed viewing session in the Ludlow section of Philadelphia, Live from the Black Lodge is a 9-track odyssey into the twisted machinations of the city's Eraserhood, laced with decidedly Lynchian overtones.
Watch the Dwellers' video for The Great Northern to get an idea of their style, but don't let that famously dreamy Audrey's Dance sample fool you. Like David Lynch, they go dark and bass-heavy as well on tracks like Fire Walk with Me and Win Dem Earle, while reminding me of that DJ Shadow "Endtroducing" sound on others. Aces!
[bctt tweet="Don't let that dreamy Audrey's Dance sample fool you. Just like David Lynch, Dwellers on the Threshold go dark too!" via="no"]
Dwellers on the Threshold – The Great Northern (Video)
Live From The Black Lodge – Visualizer Playlist
The album is out today on Actual Records. Get your digital and/or physical copy from Bandcamp.