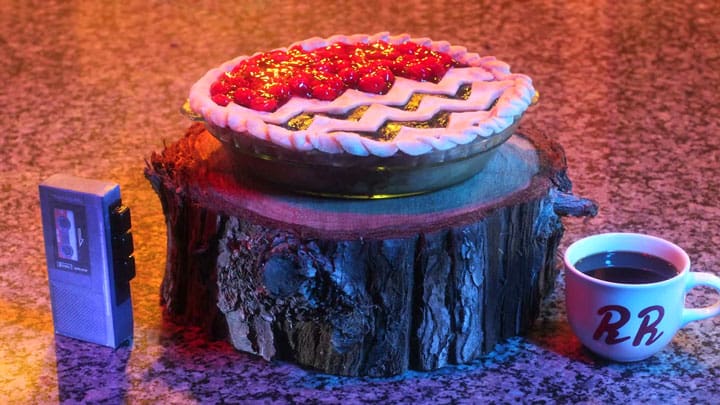 This is not the first cherry pie recipe here on Welcome to Twin Peaks, but The Homicidal Homemaker shared such a delightful video recipe today, on Twin Peaks Day, it would get a thousand thumbs up from FBI Special Agent Dale Cooper.
The Horror Cooking Show's decadent Twin Peaks Black Lodge Pie comes with a flaky, buttery crust, rich chocolate filling, and tart cherries, topped of course with a Black Lodge floor pattern crust. Hungry yet? Wait. The video comes with a little challenge as well: how many Twin Peaks references can you spot? Here's one of them, right when the pie goes into the oven…
I'll see you again in 25 minutes…
The Homicidal Homemaker Horror Cooking Show – Twin Peaks Black Lodge Pie Recipe
Make sure you keep watching until the end for some Red Room craziness!