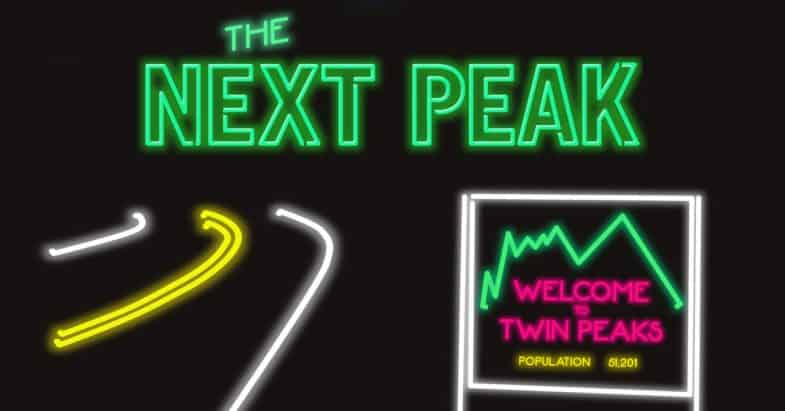 If rewatching Twin Peaks gets you in a nostalgic mood, then what about this?
Artists from the retro synth community recreated Angelo Badalamenti's award-winning Twin Peaks soundtrack with those epic '80s synths, drum sounds and sexy saxophone solos from the decade that brought us Jan Hammer's Miami Vice, the Blade Runner score by Vangelis, and John Carpenter's soundtrack for Escape from New York.
The Next Peak Vol. 1 is the first of three Twin Peaks themed releases on Retro Promenade, an online label that releases music and art inspired by the '80s and '90s nostalgia that fueled our childhood dreams. Volume 1 are synth-heavy covers and recreations of the Soundtrack from Twin Peaks, while upcoming volumes will include remixes and tracks inspired by Angelo Badalamenti and David Lynch's original score.
"We got together out of our supreme love for all things Twin Peaks," says Mike Mendoza who runs the label. "Many of us remember growing up with it on as our parents watched or even watched it ourselves, and it has left a mark on us; so we wanted to somehow give that nostalgic emotion back to the world that Twin Peaks gave us first."
Prominent names from the retro synth scene like Who Ha, The Astronaut Arcade and Robert Parker lent their talents to the tribute album, while Lucy Black was the brains behind this operation for many months. The Next Peak Vol. 1 is available for download on Bandcamp as a name-your-price album. Retro Promenade is also selling a poster and t-shirt to celebrate this release.
"I would love to hear what other Twin Peaks fans have to say about this because we did this for all of us," says the label boss, so preview the entire album below and let's hear it in the comments.
Retro Promenade Presents: The Next Peak Vol. 1
Featuring retro synth artists Robert Parker, Who Ha, Full Eclipse, Diamond Field, Rat Rios, The Deathless, Galaxy Knife, Transcend, 20SIX HUNDRED, Lucy Black, Amplitude Problem, and The Astronaut Arcade.
The Next Peak Vol. 1 Promo Teaser by Diamond Field
The Next Peak Vol. 1 Album Cover by Diamond Field