After the successful first edition of The Pink Room (read my review), it's no surprise that Franny Fluffer Nutter is already prepping another burlesque tribute to Twin Peaks. The second Pink Room  – David Lynch Burlesque will take place on Wednesday, March 30th (that's Kenneth "Windom Earle" Welsh's birthday, by the way) in the back room of the Parkside Lounge on 317 East Houston St. in New York.
The slightly deranged "Special Agent" Bastard Keith will host the show another time, while Franny Fluffer, Amelia Bareparts, Foxy Vermouth, and Gemini Rising also make a return to the stage. The new girls at One-Eyed Jack's will be Madame Rosebud and Miss Rose (from Philadelphia). Doctor Flux PhD will be your go-go dancer for the evening.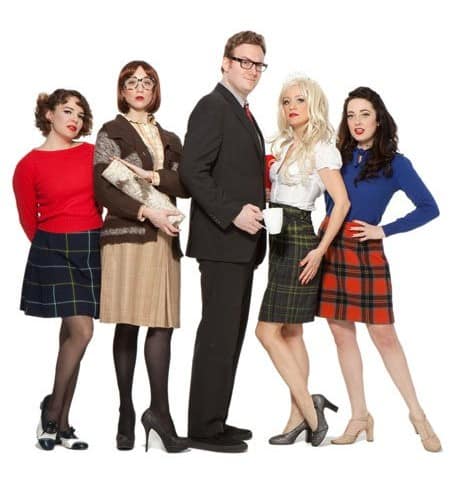 The show starts at 9:30pm, but be there early if you want to score a seat. Entrance to The Pink Room will set you back just $10 and there's a two drink minimum.
» RSVP on the Facebook event page.