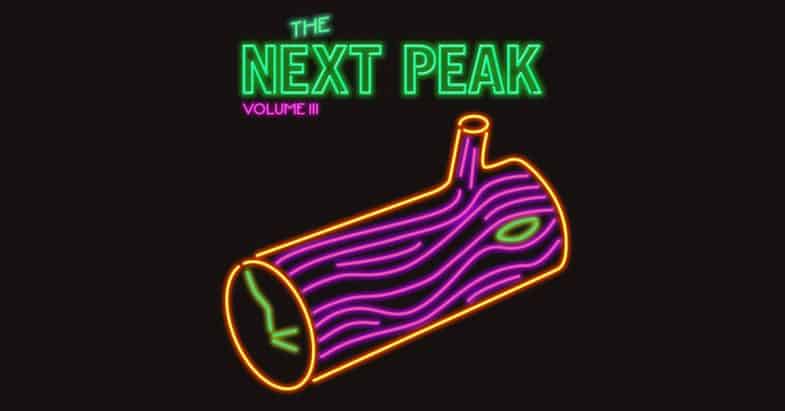 The Next Peak Volume III is here!
The final volume in a compilation series of retro synth tributes to Twin Peaks is now available on Retro Promenade's Bandcamp (name your own price!) along with some neon-heavy merch. The last chapter features a whopping 25 (yes, that's twenty-five, as in the actual age of the show) brand new '80s and '90s sounding tracks. You'll hear familiar samples, vaguely recognize bass lines and melodies, and even get Angelo Badalamenti vibes, but unlike previous volumes of The Next Peak, this is all original material "inspired by anything within the Twin Peaks universe."
The Next Peak Volume III Album Stream
Let's rock and share your feedback and favorites in the comments!
The Next Peak Volume III Tracklist
MIDWAVE – Diane (Part 1)
Who Ha – Invitation To Love
Diamond Field & The Black Lodge Girls – Burning Blood
Protector 101 – Waterfall
Metavari – Oh Diane (What We Need Now Is Magic)
Waveshaper – The Ghost of Leland Palmer
Hide And Sequence – Dark Water
The Black Hundred – A Strange & Difficult Path
Femmepop – Audrey
Arielle Esther – Traces To Nowhere
Collins feat Johnny Accioly – Walk With Me
CTRL_ALT_DSTRY – Plastic
Deadlights – Pseudostuga Menziesii
Faint Waves – Killing Wind
Full Eclipse – How Annie Is
Kaysa – Laura Palmer
Paine Nihil – BOB
Shock Street – Pilot
Telesto – Owl Cave
The Boy & Sister Alma – One Eye, One Arm, One Man
The Deathless – Subliminal Chevron
The Dust Collective – Had A Vision
XSRY – And Little Lambs Eat
DROID DECAY SECTOR – Laura Palmer
MIDWAVE – Diane (Part 2)
Some of these tracks have their own videos, like Metavari's Oh Diane and these songs…
Collins – Walk With Me (Video)
Diamond Field and the Black Lodge Girls – Burning Blood (Video)
Kaysa – Laura Palmer (Video)