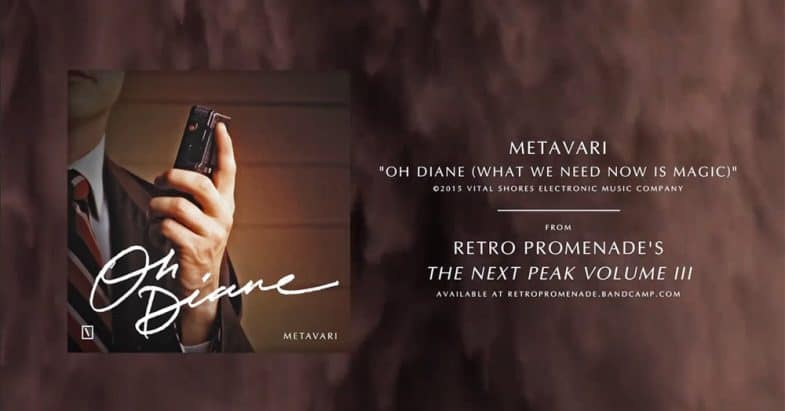 Tomorrow, the final volume of the much lauded The Next Peak trilogy will drop, but the Welcome to Twin Peaks community gets an exclusive preview of one of the tracks on Retro Promenade's upcoming compilation. While The Next Peak Vol. 1 included remakes of the Soundtrack from Twin Peaks and The Next Peak Vol. 2 was more about remixes, Volume 3 features '80s retro synth tracks that are inspired by Twin Peaks. And Metavari's Oh Diane (What We Need Now Is Magic) is exactly that.
Its lyrics are fragmented, slightly misquoted, rearranged lines from the show, and you'll also hear an excerpt from Laura Palmer's last diary entry. The song's bass line -recorded with the incredible Synclavier II which you might recognize from Michael Jackson's Beat It– mirrors the base melody from Julee Cruise's Falling. I'll leave one reference up to you: can you identify the sample used for the intro?
Metavari – "Oh Diane (What We Need Now Is Magic)"
"As a 20+ year fan, this was an absolutely surreal experience… So unbelievably proud!"
—Metavari
Come back tomorrow to check out the rest of The Next Peak: Vol. III. And if you like Metavari's sound, they've got an album coming out tomorrow called Moonless which is -you guessed it- another Twin Peaks reference!