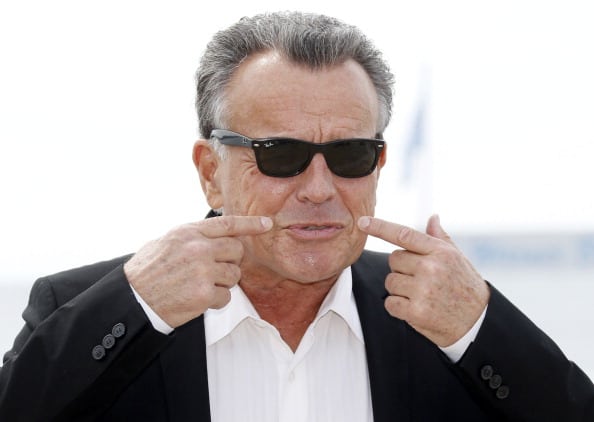 On April Fools' Day, Ray Wise wanted to hear the wackiest Twin Peaks rumors from the Welcome to Twin Peaks community and you did a fantastic job. But to prove he's still the "Master of Mysteray" and the "Curaytor of Hope" for those who want brand new Twin Peaks material, Ray Wise articulated something suggestive again this week that will blow a mind here and there.
At the 2014 MIPTV forum in Cannes, which Ray is attending this year to promote the Hulu mini-web series Farmed and Dangerous in which he stars as Buck Marshall, he was asked the classic question whether Twin Peaks was ever going to return. Here's his answer (full video):
"David Lynch and I discussed that too. He's always said: "Ray, Twin Peaks is still there. It's still going on." And he means that in his imagination and his mind, the town is still there. Who knows what might happen in the future? [David Lynch] adamantly says that there will be no more seasons of Twin Peaks. But, I don't know, stranger things have happened."
Take a good look at his body language when he's thinking about his answer. Does Ray Wise know more? He recently participated in a Twin Peaks related shoot which we believe was either a promo video or a bonus feature for the upcoming Twin Peaks Blu-ray. But what if that thing is actually going to be "a big surprise" like, say, a pilot for a Black Lodge-based series called Between Two Worlds?
No!
David Lynch said no. And in Lynch we trust.
Right?