On March 25, 2014 —about twenty-five years after Laura Palmer and Dale Cooper originally met face-to-face inside the Black Lodge— Enter The Lodge emerged out of nowhere, anonymously and without announcement. The fan-written, real-time third season of Twin Peaks is going strong on Twitter ever since.
Today, Welcome to Twin Peaks is excited to exclusively reveal and interview the people behind Enter The Lodge. Meet masterminds and brothers Emmett Furey, based in Los Angeles, and Patrick Furey in Washington DC.
Welcome to Twin Peaks (WTTP): When and how did the idea come about? And why Twin Peaks in the first place?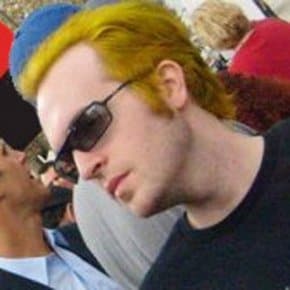 Emmett Furey (EF): Well, I'm an aspiring TV writer, and about five years ago, I started thinking about writing my version of the first episode of a new season of Twin Peaks as a novelty TV spec. I figured that maybe a showrunner who had read five hundred House specs might be more inclined to pick up a Twin Peaks spec, especially if he or she was a fan of the show.  So, I've been kicking around ideas ever since.
But in the meantime, I started writing and producing web series, and part and parcel to that, I began dabbling in social media storytelling.  My series Fury of Solace is a transmedia superhero drama with more than a dozen Twitter accounts, as well as Alternate Reality Game elements that invited the fans to participate in the story.  Since then, I've become very active in the Los Angeles transmedia community, and have been further exploring how social media can be used to tell stories.  I've seen how much fun and success my friend and colleague Jay Bushman has had with projects like SXStarWars, a Star Wars-based, fan-run, collaborative Twitter story centered around SXSW.  So, I thought it would be fun to try to tell a Twitter story while playing in somebody else's sandbox.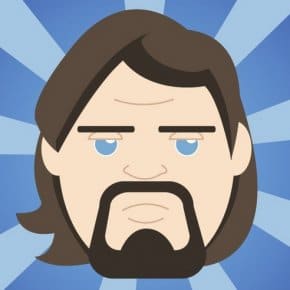 Patrick Furey (PF): When we originally watched Twin Peaks, in the early 2000s, we sometimes seriously, sometimes jokingly discussed how best someone could resurrect the series so many years later.  We both agreed that creating a Dallas-like sequel that picks up 25 years after the events of the series was not the ideal solution.  It would, we thought, be much more compelling if someone could find a way to pick up exactly where the series left off.  My favorite solution, at the time, was to make season 3 an animated series – this would allow any of the original actors to provide their voices, while also providing a workaround for that pesky detail that actors age over time.
When Emmett first started developing major plot points that would contribute to his proposed season 3 episode 1 spec, I provided basic input at the time.  When we decided to move forward with the project as a longer-form piece of Twitter fiction, we started working together in earnest to develop the plot further.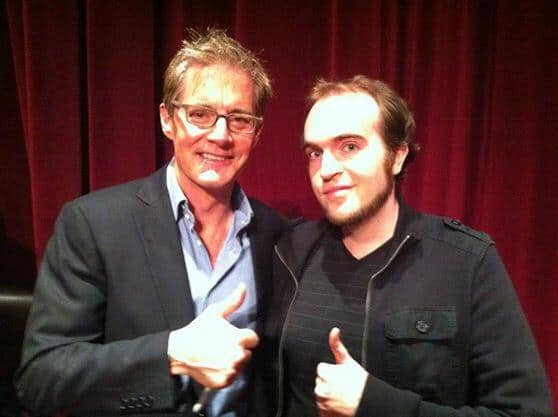 WTTP: Tell me about the team behind Enter The Lodge. Who's involved and how? 
EF: Believe it or not, as far as the creative team goes, almost all of this material has been written and executed by me and my brother, Patrick.  When I decided that I wanted to try to do a Twitter follow-up to Twin Peaks, I immediately thought of Patrick, because he's a great writer, and also happens to be a big fan of the show.
I also need to give a shout-out to Kyle Walters, who designed the Enter the Lodge site for us.  It's been such a boon to have a talented web designer build a site for us that was custom-designed for the story we were telling.
Our research for the project included a careful study of every episode of the series as well as any deleted scenes that I could find, the film Twin Peaks: Fire Walk With Me and any deleted material from the original script, plus supplementary materials, like the indispensable Twin Peaks: Access Guide.  Even the Twin Peaks trading cards provided some useful tidbits of information.
PF: The fact that two people were able to create this much content is something I still can't entirely grasp.  We've had input from a couple other friends for some of the supplementary elements and a few scenes along the way, but for the most part the pieces were developed by either Emmett or myself.  And in some cases, lines were borrowed from or inspired by deleted scenes that didn't actually make their way into an episode.
I'm saying as of right now... I am resigning from the FBI, effective immediately.

— Dale Cooper (@MrDaleBCooper) April 6, 2014
WTTP: How and how long did you prepare for immense undertaking?
PF: The project has existed in some form or fashion for roughly five years, but in its current Twitter form the build-up has probably been happening for about two.  The majority of the actual written content has been created since November 2013, though we've been crafting the major plotlines for significantly longer.
We have some cliffhangers planned for the end of week 4 that I think rival some of the cliffhangers from the final episode of the series.
—Emmett Furey
WTTP: Why Twitter and, to a lesser extent, Foursquare?
EF: Well, Twitter is one of the social media platforms I am most familiar with, but I think it's also kind of the perfect medium to continue the story.  Since we wanted to pick up right where the series left off, and it was a simple enough matter to grab a screenshot of all of the characters as they looked in 1990.  On top of that, Twitter allows us the opportunity to release our content in practically real time, which is something that the show wasn't even able to do, so that offers a lot of interesting new wrinkles for this kind of storytelling.  And, of course, Twitter also allows people to interact with the characters and to insert themselves into the story.
Foursquare, I thought, was an extra fun detail, and I thought people might enjoy being able to check-in to Twin Peaks locations themselves.
@weRDresistance IT'S ABOUT 60 DEGREES WITH SCATTERED CLOUDS HERE IN PHILLY. THANK YOU FOR SPEAKING UP, MY HEARING ISN'T WHAT IT USED TO BE.

— Gordon Cole (@GordonCole_FBI) April 9, 2014
Twitter allows us to release our content in practically real-time, which is something that the show wasn't even able to do […] And, of course, Twitter also allows people to interact with the characters and to insert themselves into the story.
—Emmett Furey
WTTP: Can you name three things you couldn't have pulled this off without?
EF: Well, number one on this list is Patrick.  But if you're talking outside of the creative team, first and foremost – in order for just the two of us to manage 60+ Twitter accounts – we were going to have to be able to pre-script and pre-schedule all of the story tweets.  After looking around for a while, we settled on Social Oomph Pro.  It allows you an infinite number of social accounts, and a bulk-upload queue of 5,000 tweets across all of those accounts, so it proved to be the best bang for our buck.
I'd say another indispensable tool has been Microsoft Excel.  Between formulas that turn the text in a field red when there is an excess of 140 characters; auto-increment Tweet times one minute at a time for scene scheduling; and convert the Twitter update to the format needed for the Social Oomph bulk uploads, we absolutely couldn't have pulled this off without all of that functionality.  I'm also going to lump Google Docs in with this one, because Patrick is based out of Washington D.C. and I'm in Los Angeles, so it's been important for us to be able to remotely update all of the story documents.
Lastly, there's a lovely invention called Storify, which allows you to create a drag-and-drop timeline of Tweets and provides you with a handy embed code you can use on your site.  Also, the Tweets within the Storify link directly to the social accounts in question.
PF: We could not have pulled this off without the equal-parts poignant and inane, soap-operatic grandeur of Twin Peaks, and its cavalcade of compelling characters. We also would have been hopeless without a hard deadline – had we not decided to launch Enter the Lodge on the 25th anniversary of the final day of the series, we might have continued developing story for years without finalizing any of the content for publication. And lastly, it would have been impossible without a social media platform capable of scheduling this many tweets for this many characters, with this level of frequency. Emmett already mentioned this, but I should note, as he did, that the entire project would have been insurmountable without working as a team.
.@DoubleR_Annie I'm getting ready to settle down with the woman of my dreams, in my favorite place on the entire planet.

— Dale Cooper (@MrDaleBCooper) April 8, 2014
WTTP: How many tweets are we in right now? And can you give a number of how many are in the queue for us? 
PF: We upload the fleet of tweets a week at a time, so a full week of content is prepped in advance of each Tuesday.  A combined total of 3,776 tweets have either been sent already or are in the queue for the third week, which is currently in progress.  By the end of the fourth week, we'll likely be around 5,000 tweets total.
A combined total of 3,776 tweets have either been sent already or are in the queue for the third week.
—Patrick Furey
WTTP: Probably one of the most fun parts was adding new characters to the show, and casting them. How did that work?
PF: For the most part, casting the brand new characters was as simple as thinking of actors who were active in the late '80s and early '90s, who would have been in the proper age range for these characters, had they been cast at the time.  From there, we would select whomever we thought was the best fit for the character.  In some cases, we selected actors who seemed to embody the spirit of a character, as we thought Keith David did for Thomas Eckhardt's successor, Rowan Abbott.  In others cases, we chose actors who we thought fit the aesthetic of the series, like Jonathan Banks, and let their own performance style influence the development of their character's voice.
EF: Ha, this is where I betray a bit of our insane research process.  Colleen Hurley, James' occasionally-referred-to-but-never-seen alcoholic mother, was actually cast and shot in a scene that will probably never see the light of day.  That actress was named Linda Carlson, who is perhaps best known for her part as Nosey Neighbor in Honey, I Blew Up The Kids
Additionally, for the security guard at the bank – who we decided to establish as one of Andy's brothers – we actually used a photo of Arvo Katajisto, the man who played the role in the final episode of the series.
.@Deputy_Andy It's a boy? It's a boy! It's a boy! It's a boy!

— Tommy Brennan (@TomTomBrennan) March 26, 2014
WTTP: I can't wait until the Black Lodge inhabitants show up! Things are going to get weird, right?
PF: Things are most assuredly going to get weird.  The Lodge spirits are definitely still at work, and it is a safe bet that they will make their appearance known, by the end of the fourth and final week.
WTTP: In addition to the press, have you gotten any cool responses so far from fans?
Here are some of our favorite tweets:
@EnterTheLodge When @Le0Johnson tweeted me back, it was awesomely terrifying. My friends think I've let BOB into the neighborhood somehow.

— Mr. Slopiak (@SouthSideSlopes) March 31, 2014
what does it mean to be behind on a tweeted tv season? #TwinPeaks #EntertheLodge #Season3 http://t.co/PWccniNQhC

— katiecapri (@katie_capri) April 3, 2014
Following all of @EnterTheLodge Season 3 #TwinPeaks characters on Twitter makes feel like I'm part of the town. Don't trust @DaleBCooperFBI

— Will.Robson (@wrobson) April 3, 2014
WTTP: What are your plans or hopes for the future?
PF: We have actually plotted the ongoing story significantly beyond these four weeks – but we chose to produce just this portion of it at first, to make sure we had the wherewithal to get it done, and to do it at the level of quality that the audience deserved.  The amount of work it takes to produce all of the elements – including, but not limited to, the plot, dialogue, supplementary documents, and outreach – is extraordinarily time-consuming and taxing, so if we do continue on, we'd have to recruit a larger crew of equally dedicated Twin Peaks aficionados to help produce content and keep the operation running smoothly.
EF: And, actually, we have some cliffhangers planned for the end of week 4 that I think rival some of the cliffhangers from the final episode of the series.  So, I feel that some of the incredible fans we've been amassing will very much want to see some of these things resolved, and I know that Patrick and I do not want to leave everybody hanging.  But at a bare minimum, there's going to be a hiatus after the end of season 3, during which we can hopefully recruit more volunteers to help us continue down this crazy road that David Lynch and Mark Frost set out on 24 years ago.
WTTP: Thanks for your time and all your very hard work, Patrick and Emmett. You definitely keep that fire burning! Now if you'll excuse me, I have to catch up with 68 new tweets in the Enter The Lodge Twitter list and… OH NO!

.@BillHaywardMD I can't believe @DwayneMilford is dead! I can't believe I killed my beloved... again!

— Lana Budding Milford (@LanaMilford) April 9, 2014