Our journey back to Twin Peaks has an ending.
On Sunday, September 3 from 8 to 10 PM, Showtime will air the two-part finale of the new Twin Peaks. The jump from 9 PM to the 8 PM slot happens earlier, on August 6, due to the season 5 premiere of Ray Donovan. The series will also skip one Sunday, on July 2, due to the 4th of July.
Just like Parts 1 & 2 on May 21, and Parts 3 & 4 on June 4, the final two parts, 17 & 18, will air back-to-back. Will this 15-week event end with another major cliffhanger? Or will Mark Frost and David Lynch have wrapped things up by then?
Don't miss the new teaser Showtime dropped earlier today!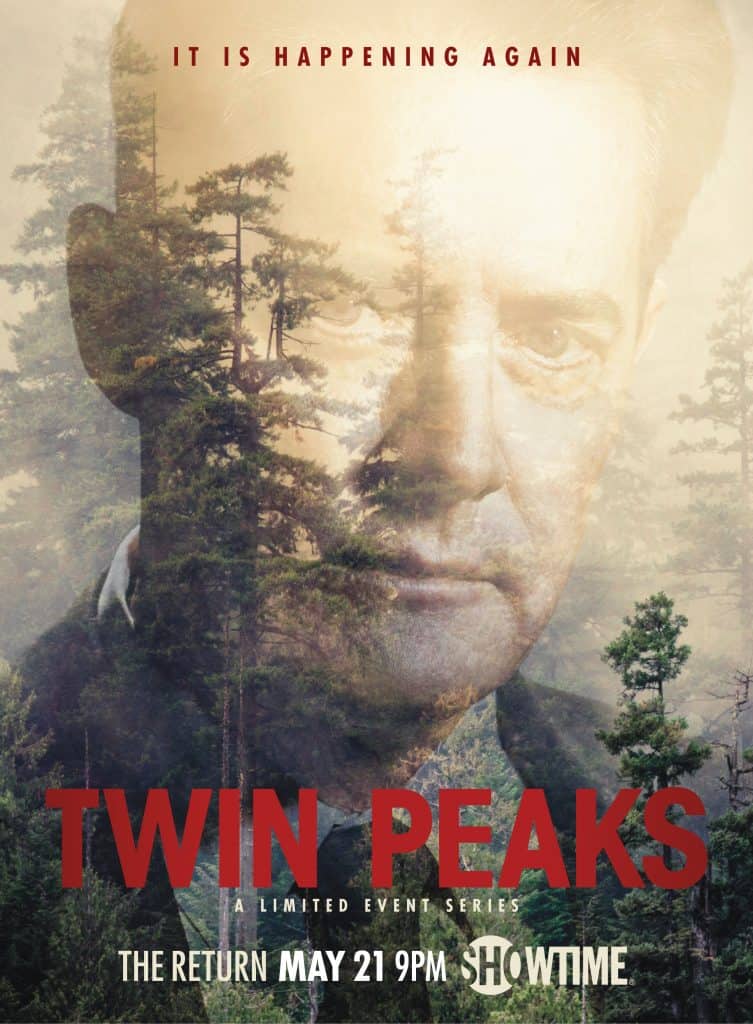 Hat tip to Deadline.